After years of anticipation and a frustrating tendency to shift launch dates, it appears that Tesla is finally ready to release the Model X crossover. This is going to be a massive event, not only in electric vehicles, but also in the entire auto trade. Perhaps electric vehicles have yet to become a mainstream technology, but it is hoped that the Model X can play a major role in achieving this for Tesla.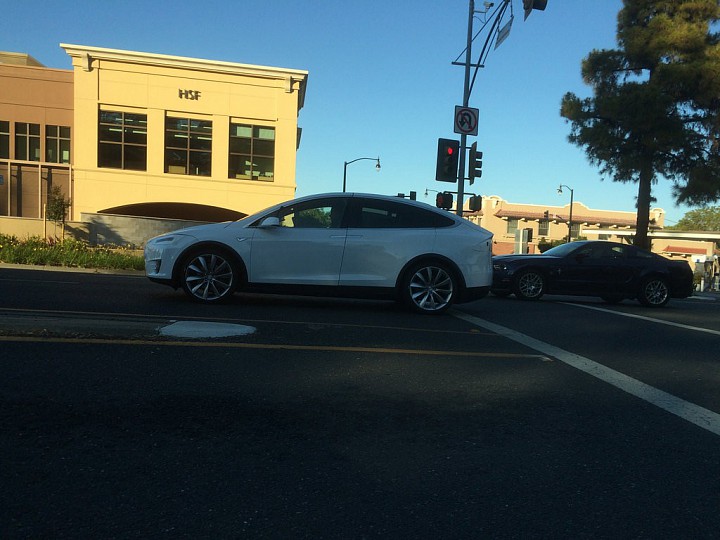 Model X due for release next month
There has been a raft of news regarding the Model X in recent weeks, ever since Tesla confirmed that it would release this vehicle in September. Fans and those who have pre-ordered this vehicle could scarcely believe this news, considering the number of times that the Model X have been delayed already. But it still seems certain that we will finally see his vehicle on the road at some point during the next month or so.
As Tesla prepares itself for the release of the Model X, the electric car manufacturer is working on developing its showrooms to support this release. Bloomberg has reported that Tesla is intending to sell more accessories and apparel as a result of increased interest in its range of vehicles caused by the release of the Model X.
Tesla has been forced to endure a slide in share price in recent days, as its stock continues to be one of the more fluctuating among large companies. The analyst community can disagree violently at the best of times, but Tesla has certainly prompted severe disagreement regarding the potential of the corporation.
Many believe that the electric car niche is one with huge potential, and that major releases such as the Model X later this year will play a role in Tesla maintaining its market position. Others believe that Tesla's share price has escalated far too quickly, and that the stock is seriously overvalued in the existing...
More