Long term perspective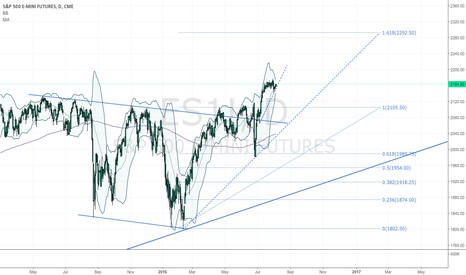 S&P5000.00%% seems only to have been doing some correction in 2015 and past 2016, and the weekly long term positive trend line is still respected. No major corrections expected any time soon, only smaller ones toward the two dotted lines.

I believe we currently are in the middle of an positive impulse now. A long term goal would be around 2300 (the 1.618 of the previous minor wave).