I believe I've zoomed out the long-term view for the GBP/USD before, but always good to do a reminder, as the pair is coming close to challenging the upper boundary in an ascending triangle type pattern.
<!== INSTRUMENT %% %20000% ==!>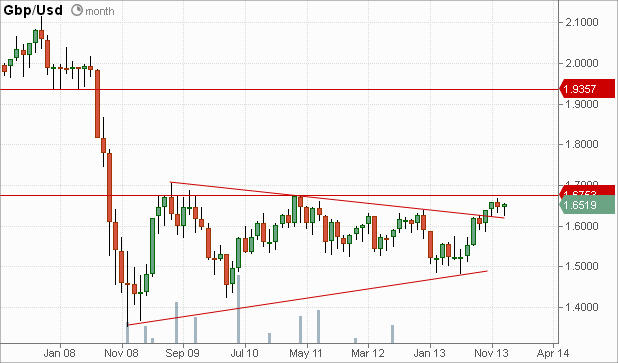 The GBP has benefited from a string of good data going back several months, and may be ready to retest its highs set last month. Will there be lots of selling pressure as the pair enters the key pivot of 1.6750? Or will the pair be able to break above a level that has held the GBP in check over the last 4 years?