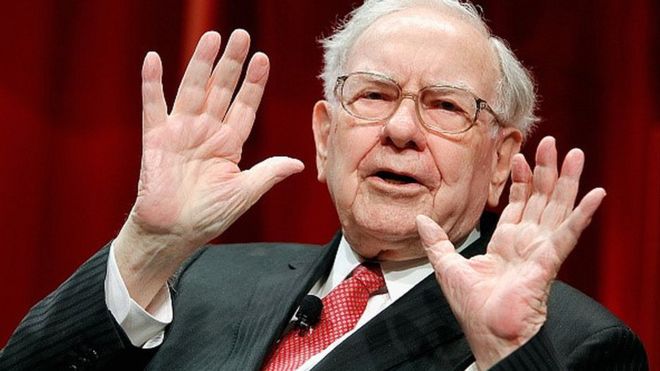 It seems like Warren Buffett has taken an interest in Apple over the past couple days, as he has initiated a fairly sizable position inside of Apple.
Here's what Reuters reported on Monday:
Warren Buffett's Berkshire Hathaway revealed a more than $1 billion stake in Apple in a rare foray into the technology sector, which Buffett has largely shunned apart from a poorly performing investment in IBM. Shares of Apple rose 3.7 percent on the news, closing up $3.36 at $93.88. Berkshire made its investment in the first quarter, before the iPhone maker in April reported its first quarterly revenue decline in 13 years.
For the most part, it doesn't do a whole lot to change the underlying fundamentals of the company, but the confidence of the sage investor has lifted the stock just as Carl Icahn exited out of his position. Likewise, it's worth noting that Warren Buffett isn't much of a technology investor, so one has got to wonder what the rational has been going into this investment. I think we can all acknowledge his position in IBM was a bust, and likewise buying Apple on tepid Chinese demand for smartphones could lead to some losses further down the road. However, there's no denying the quality of Apple's balance sheet and just how intrinsically undervalued the company has become even after a reset to investor expectations following Q2'16 earnings results.
Granted, this does introduce some new risks for Berkshire investors. Buffett likes to slowly accumulate positions, and given the overwhelming size of Apple relative to Berkshire, there's no real upper ceiling to how much Buffett can double down on this investment. In fact, I anticipate that it will become Buffett's next major holding, which only puts further pressure on Apple to deliver stellar earnings results, as Buffett is an even tougher boss to work for. After all, if Apple continues to disappoint, Buffett could pull back his position, or slow his purchasing of shares.

With Buffett backing the stock, it's likely that other value oriented hedge funds will take notice and start buying back into the name. Herd mentality will save the stock for now. But, what will truly save the stock is better management from Tim Cook and company. If Apple's management doesn't pull it back together on the next couple product cycles, we could be witness "peak Apple."
For now, I would buy Apple. Just like you just can't ignore Soros and his back aches prior to massive market corrections you also can't ignore the billions of dollars that Berkshire will likely deploy in a bid to buy gobs of Apple shares. It's just too much of a market distorting event, and while Icahn has been the star manager backing Apple shares, the light now shines on Buffett's every move as he allocates his portfolio towards Apple.