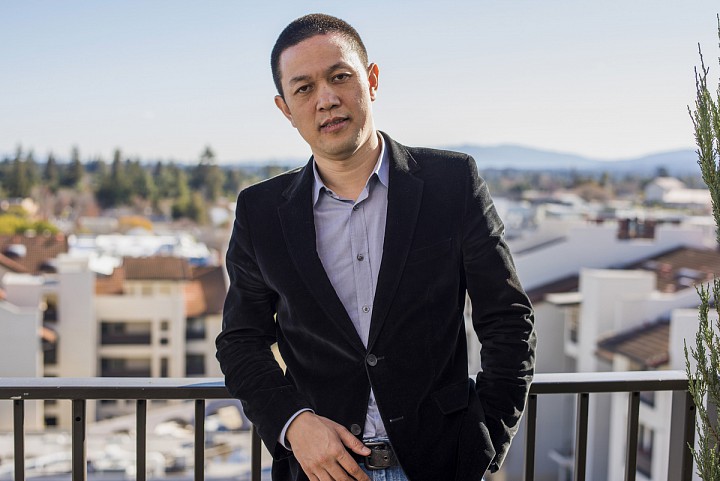 William Li isn't your typical, boundlessly optimistic Chinese tech entrepreneur. Yes, the founder of startup NextEV Inc. has big plans to disrupt China's electric car market, the financial backing of venture capital powerhouses Sequoia Capital and Hillhouse Capital and considers Tesla Motors founder Elon Musk an inspiration.
That said, he rates his chance of succeeding in China's fast-moving car market at a whopping 5 percent. He also thinks most of the new business models for electric cars being bandied about by tech companies will end up in the junk yard.
"There's an exponential gulf between creating a concept car and mass production, and then to actually sell them," Li said. "Tesla has broken a lot of new ground and inspired a raft of Internet companies to follow, but most have no idea what they're facing."
Such hard-nosed realism is probably wise. As global auto executives gather for the 2016 Beijing Auto Show, a torrent of money is pouring into the nation's alternative energy vehicle market, which includes electric vehicles, plug-in hybrids and fuel-cell cars. In a country with some of the worst urban air pollution on the planet and a rapidly urbanizing populace, the market's upside potential seems big to conventional car companies and tech startups jumping in.
The Chinese government is promoting what it considers a strategic industry with big subsidies for companies and consumers. It wants new energy vehicle sales to top 3 million units a year by 2025, versus 330,000 in 2015. Premier Li Keqiang in February urged local government and industry players to speed up construction of charging facilities to accommodate 5 million electric vehicles by 2020.
Right now, the electric car business is dominated by BYD Co., a Shenzhen-based automaker, 9-percent owned by Warren Buffett's Berkshire Hathaway Inc., that has a 18 percent share of China's new energy vehicle market. At the Beijing show, BYD will be touting its new entry-level sports-utility vehicle called The Yuan, as in the 13th-century Chinese dynasty, that starts from 209,800 yuan ($32,368) for the hybrid version.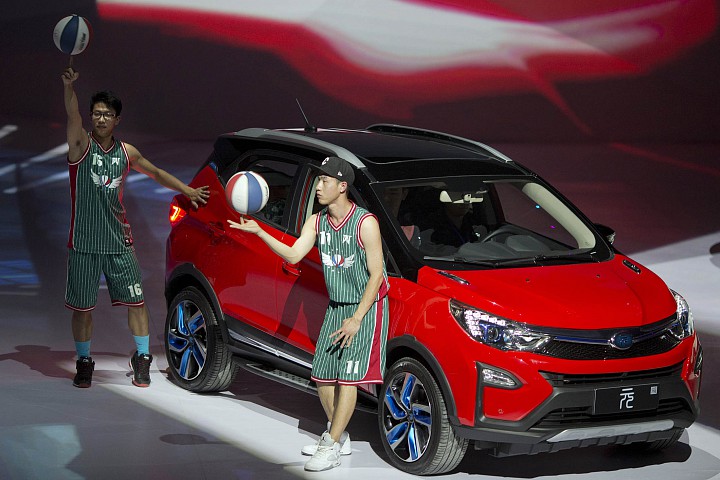 More