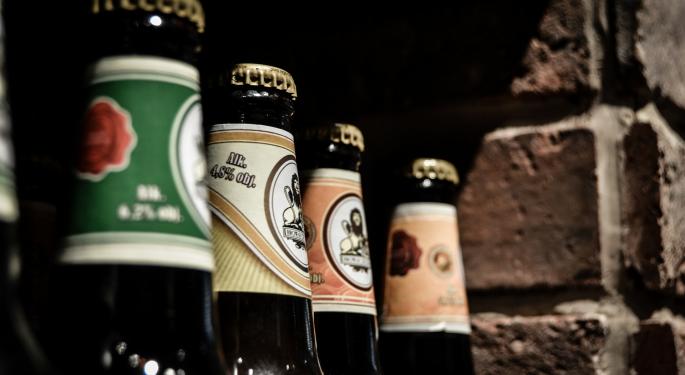 If you thought the holiday celebration ended this week with Labor Day, check your calendar. Forget about the calendar on your desk - check the one on National Day Calendar's website.
September 7 marks National Beer Lover's Day, so remember to raise a glass in a spirit of patriotism at some point today. Preferably after noon.
As National Day Calendar's website points out, Labor Day dates back to the U.S. labor movement in the 1800s. Beer may predate known history. The U.S. labor movement led to the establishment of a number of important rights and critical laws that still serve as the backbone of the world's strongest economy to this day. Beer's contribution to human history is a bit more mixed.
Related Link: A Beer World Tour: Cities To Visit And Cities To Avoid
Mixed is also a good word to describe the outcome for beer investors so far in 2016.
Constellation Brands, Inc. STZ 1.93% and Molson Coors Brewing Company TAP 2.86% have practically doubled the 7.3 percent return of the SPDR S&P 500 ETF Trust SPY 2.39%. However, Anheuser Busch Inbev SA (ADR) BUD 2.63%'s 2.4 percent gain has lagged the market, and Boston Beer Co Inc SAM 3.13% is down 8.8 percent this year.
The good news for beer investors is that there's no better day to celebrate your gains or drown your investing sorrows than National Beer Lover's Day. Just remember that drinking beer, much like trading stocks, works best when it's done responsibly.
© 2016 Benzinga.com. Benzinga does not provide investment advice. All rights reserved.