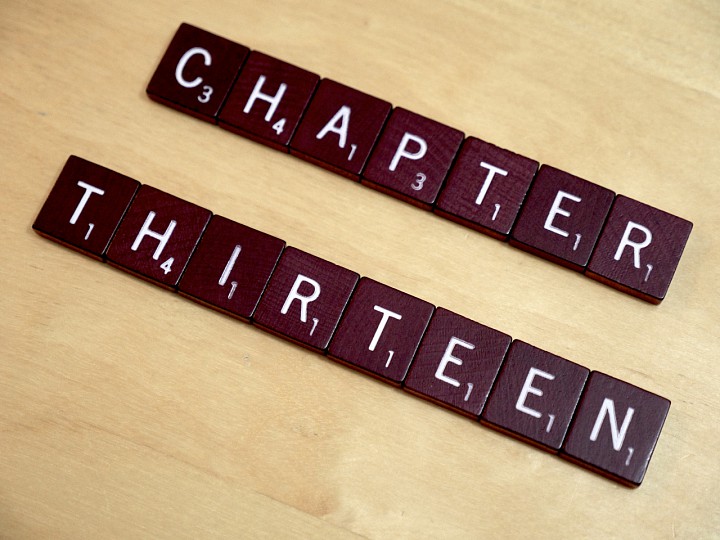 When it comes to Chapter 13 bankruptcy, you are allowed to keep all of your property. You are given a 3-5 year time span to pay back your debt. You can either pay it back in full or just a portion of it. Chapter 13 bankruptcy is also known as "reorganization bankruptcy" because you are given the chance to pay back your debt over a certain period of time. 
Chapter 13 bankruptcy is surely not for everyone. You will have to prove to the courts that you have the funds and income to pay during the set term. If the court doesn't find your resources fit they will deny you filing for Chapter 13 bankruptcy. Since you have to use your own income to pay off the debt, they want to make sure that you will be able to make all of your monthly payments. 
In all cases of bankruptcy, you have to go through credit counseling by an agency that is approved by the United States Trustee's office before you even file. Most agencies have to leeway of charging you a fee for the service, but if you can't afford it they have to either do the counseling for free or lower your fee. But, you will have to pay the filing fee and fill out a bunch of forms. 
The most important case of paperwork that needs to be filled clearly and accurately is your repayment plan. You will elaborate on the amount you will be paying and the method you will use to pay. Every court has their own designed repayment form, there isn't really a standard one. 
Now if you end up not being able to finish making payments for an impromptu reason like a job pay off or illness the bankruptcy trustee may be able to adjust your plan. Or because of your hardship the court may just simply discharge your debts. If the court does not grant you such benefits, your options will be to either switch over to Chapter 7 bankruptcy or just dismiss the case. If you dismiss the case that doesn't automatically discharge your debts. You will still owe on those debts, plus the accumalted interest charges from when your Chapter 13 filing was pending. 
Before one can be discharge from their Chapter 13 bankruptcy as paid off, there must be a confirmation (if applicable) that all alimony or child support obligations are at a current status. You also have complete a budget counseling course with an agency that has approval by the United States Trustee. After all of these components are checked off your list you can officially complete your repayment plan. Any remaining debts that qualify to be discharged will be eliminated. 
Does Chapter 13 sound like the best option for you?