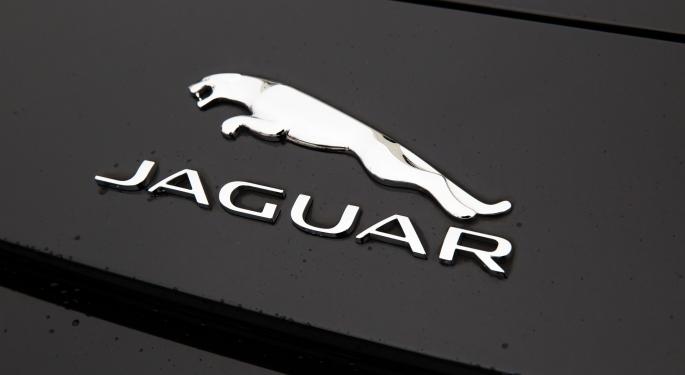 Tata Motors Limited (ADR)'s TTM Jaguar is the hottest car company in America. For the first seven months of 2016, Bloomberg noted, the British car maker's sales rose 59 percent, far outpacing any other brand in the country. Many of Jaguars luxury competitor's sales have actually decreased thus far in 2016, including BMW, Cadillac, Lexus and Audi.
While these sales growth numbers can be a bit misleading, Jaguar sold just 150,000 cars in the United States 2015, the company seems to be shifting towards the mass market.
Jaguar's's lineup overhaul and several lower priced models, including the entry level Jaguar XE Sedan with its 34,000 starting price, is bringing a lot of attention to the brand. Launched in May, The Jaguar F-Pace Mid Size SUV almost instantly became company's best selling model.
Indian Automaker Tata Motors acquired Jaguar in 2008. Tata's dedication to the brand is what really sparked Jaguar's resurgence.
"Jaguar is at the top of its game because of a brand new line up that started 3 years ago. The introduction of both the XE small sports sedan and F-Pace SUV have brought in brand new clients to Jaguar showrooms, more than doubling the amount of traffic we have seen in traditional stores," said Jason Feuerberg, Sales Manager at Jaguar Plano, the largest Jaguar dealership by volume in the US. "We are just now enjoying all of that hard work and dedication."
© 2016 Benzinga.com. Benzinga does not provide investment advice. All rights reserved.