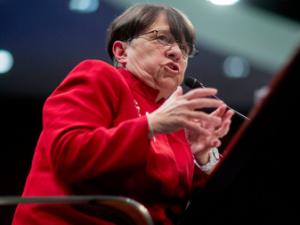 U.S. regulators are reviewing whether to make short sellers step out of the shadows, as negative comments by research firms increasingly batter share prices.
"It's a complex sort of landscape, but it is an issue that has our intense attention," Securities and Exchange Commission Chair Mary Jo White said during an interview on Bloomberg Television on Tuesday in response to a question about whether the agency would consider rules requiring short-selling disclosures by investors. She declined to discuss specific companies.
Drugmaker Mallinckrodt Plc shares fell 17 percent Monday after it was criticized on Twitter by Citron Research, a stock commentary site led by short seller Andrew Left. Last month, Citron sparked a rout of Valeant Pharmaceuticals...
More