Squeeeeeeze.....
Another day, another massive short-squeeze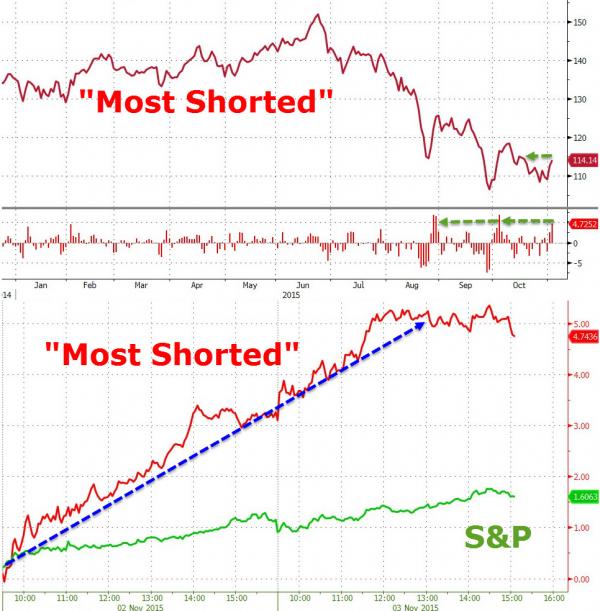 Stocks are now up notably from The October FOMC last week...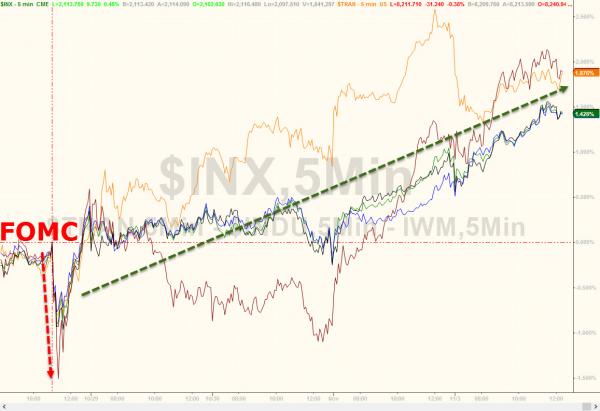 And up massively from the end of September lows...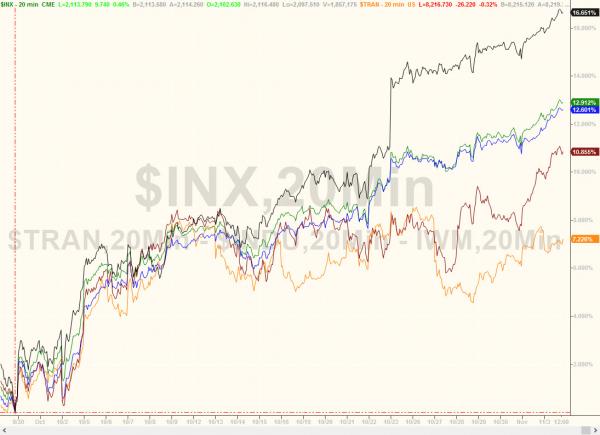 With stocks dramatically outperforming every other asset class since The September Fed Fold... (notice gold and oil retraced to unchanged since then)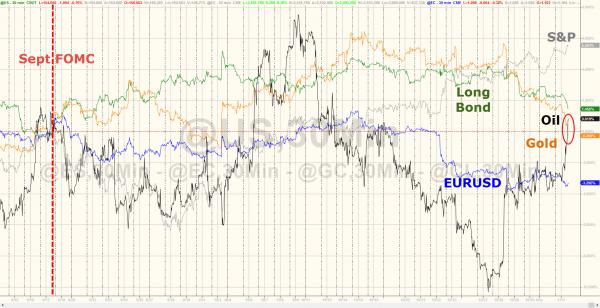 *  *  *
But back to this week, Futures show the real moves best once again as we drifted lower overnight, only to ramp face-rippingly as US opened..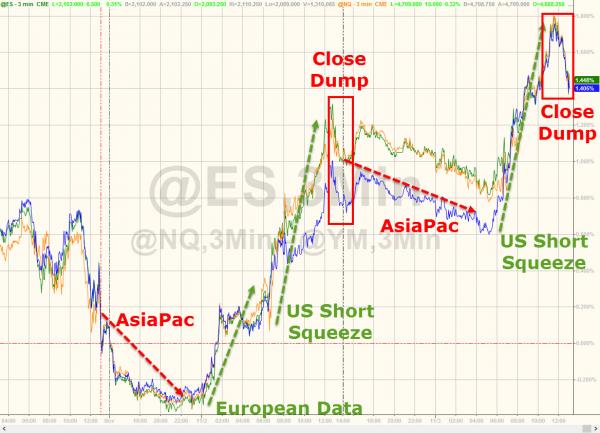 In Cash Indices, Small Caps (the dominant short squeezeds) is notably outperforming...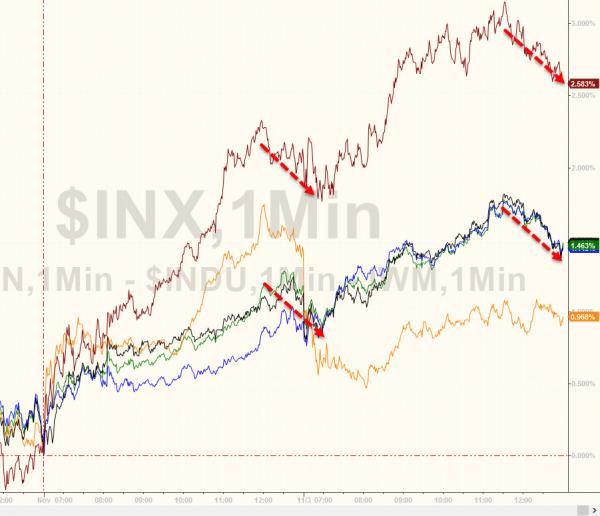 VIX held 14 again and bounced dragging stocks lower at the close....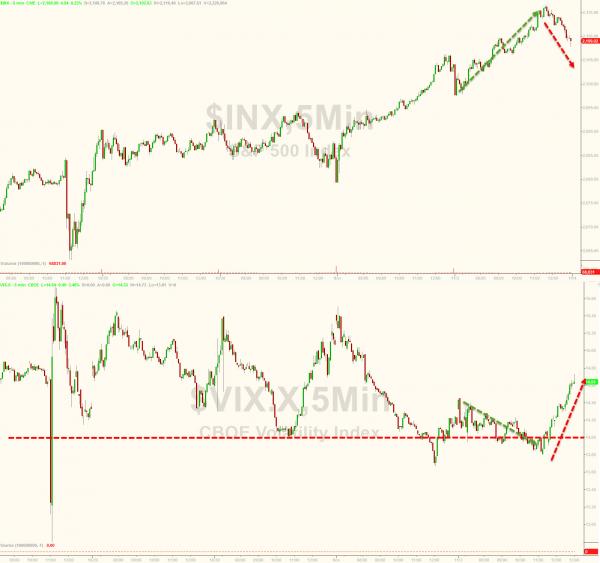 We warned yesterday that VIX was decoupling...and today it decoupled even more...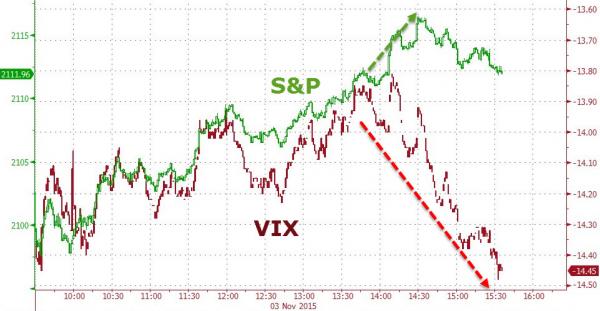 And credit market professionals are aggressively protecting also...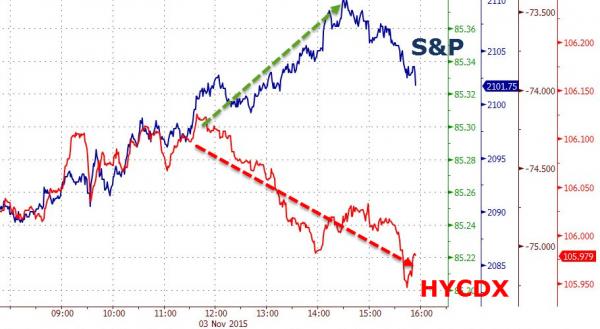 Crude replaced USDJPY after Europe closed as the driver of stock algo correlations...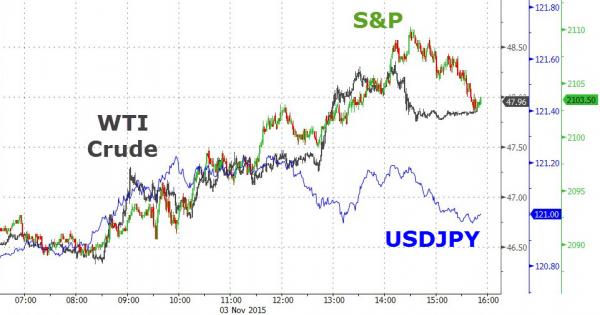 Treasury yields continue to surge higher non-stop all day... 30Y topped 3.00% and 10Y topped 2.20% to 7 week highs... But bear in mind that bond yields remain lower than at the September FOMC meeting (with 30Y -8.5bps)
The USDollar surged until Europe closed then dumped (with a small blip when Draghi spoke)... EUR back to a 1.09 handle...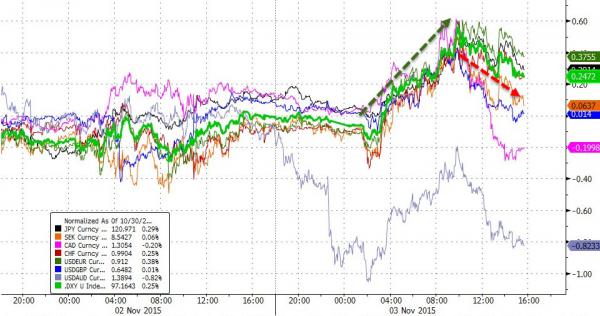 Commodities were extremely active with crude and copper surging as PMs were dumped...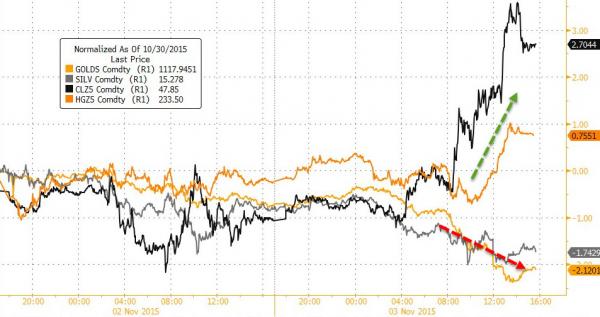 Crude ramped back above $48 (from below $43 last week), ran its stops and then faded...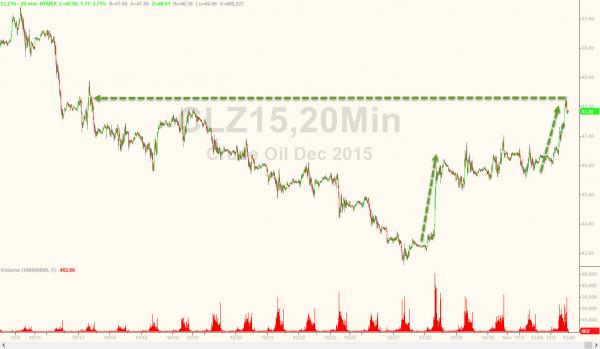 And Copper ripped...
Lumber contionues to slide after last week's ramp (and longer-term sends very dismal signals)...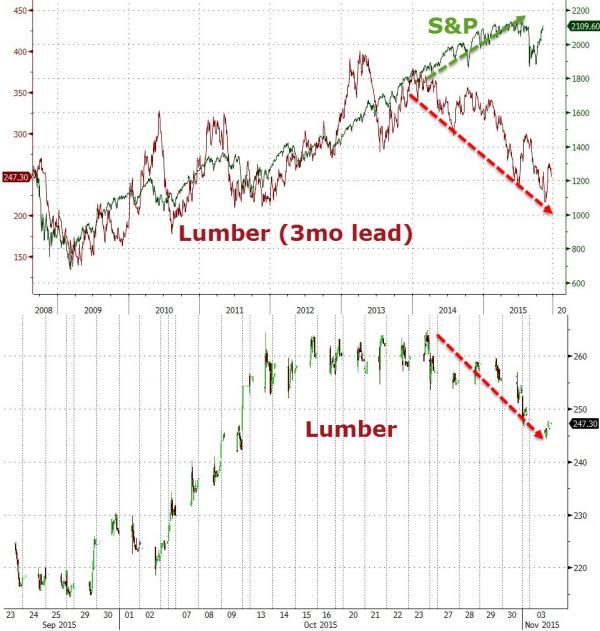 Charts: Bloomberg
Bonus Chart: A reminder why we rallied - and why The Fed says it will raise rates - because the economy is doing so well...