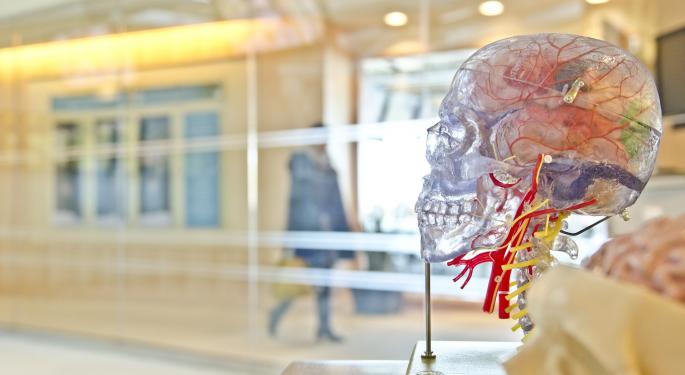 Citing the uncertainty surrounding President-elect Donald Trump's healthcare ground rules, Jefferies said it is a select buyer of managed healthcare organizations, heading into 2017. The firm noted that MCOs are pricing in the possible Medicare upside.
Humana: Risk/Reward Attractive
Analyst David Windley said Humana Inc HUM 0.29% is an exception, where risk/reward remains attractive. The analyst believes Humana has more upside if its M&A deal to be acquired by Aetna Inc AET 0.98% does not materialize. Humana as a standalone is pricing only 30–35 percent of potential MA upside, the analyst added.
UnitedHealth: Best-in-Class Asset
The analyst added that he also likes UnitedHealth Group Inc UNH 0.48%, as he believes it is the best-in-class asset. Windley premised his opinion on strong operating momentum, well diversified business and Optum's benefit to the UnitedHealth multiple being underappreciated. Accordingly, the analyst feels UnitedHealth is the safest call in healthcare uncertainty.
Selloff In Centene Overdone
The firm also likes Centene Corp CNC 1.96%, as its 16 percent selloff since the election suggests that the stock is pricing in a worst case scenario of losing all Medicaid expansion related earnings.
Downgrading Molina
Jefferies downgraded Molina Healthcare, Inc. MOH 1.62%, as it has declined only 7 percent since the election despite having the most Medicaid expansion earnings risk in the group.
While noting that Trump is intent on repealing the ACA, Jefferies said the absence of a replace plan makes MCO investing a challenge. Going by previous GOP proposals, the firm expects the following:
Medicare tailwinds from shifting more lives from FFS to Medicare Advantage.
Loss of Medicaid Expansion profits.
Jefferies believes the outperformance of the MCOs since the election is due to potential upward inflection in MA enrollment growth under a premium support plan. The firm expects doubling of MA penetration over five years. Except for Humana, the firm noted that MCOs are discounting a notable MA growth acceleration scenario.
Analyst Actions
Aetna: Maintaining Hold rating, raised price target to $130.
Centene: Maintaining Buy rating, lowered price target to $68.
Humana: Maintaining Buy rating, raised price target to $237.
Molina Healthcare: Lowered rating to Hold from Buy, reduced price target to $59.
UnitedHealth: Maintaining Buy rating, raised price target to $186.
At Time Of Writing
Aetna was losing 0.40 percent to $126.18.
Centene was up 0.43 percent at $56.38.
Humana was down 0.01 percent at $205.21.
Molina Healthcare was slipping 1.23 percent at $53.72.
Date
Firm
Action
From
To
Nov 2016
Credit Suisse
Upgrades
Neutral
Outperform
Sep 2016
Evercore ISI Group
Initiates Coverage on
Buy
Jul 2016
Wolfe Research
Downgrades
Outperform
Peer Perform
© 2016 Benzinga.com. Benzinga does not provide investment advice. All rights reserved.