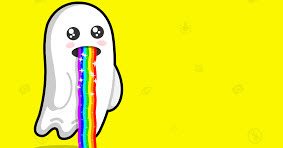 What can you say about Snap at this point? It's just another exciting company that is an operational disaster.
Management is flustered and desperate to please the street. They're trying to redesign the app and make it easier to use. The problem is, to diehard users, it's very easy to use. This app isn't something for older people to use of figure out. That's part of the appeal.
You also can't talk about Snap without mentioning the huge stock based compensation overhang that will dilute share count for some time. This is the gorilla in the room that isn't going away any time soon.
So what do we do with the stock now?
The intense buying interest we saw in August from 11-12 level is possibly the only thing to like about the stock. Since that low, shares have formed a corrective structure. The corrective structure has resolved lower post earnings.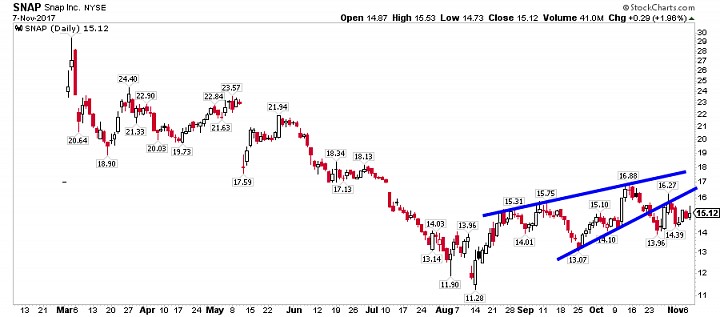 At the end of post market trading, shares are about 12.50. The August low area is the only point of reference in the chart.
If you're buying the stock now you're hoping that that 11 area low holds.
In a market where bad performance is getting severely punished, do we really want to step into a stock with a large overhang, increased uncertainty and no clear turnaround in sight? Does the management team deserve our faith?
As enticing as a tactical buy around 11 is, it's hard to say that yes is the correct answer to any of those questions.
More