When not even Tesla's non-GAAP adjustment magic, shown previously in the following "bridge", can boost sales or earnings any more to beat Wall Street expectations, one things is clear: as SocGen's Albert Edwards puts it "US corporate profits and sales are crumbling."
It's not just his opinion: it's the truth, presented visually:
"And for those who dismiss this profits slump as just driven by the energy sector, take a look at the table below right, where US tech, telcos, consumer discretionary and staples are all seeing sharp EPS slowdowns. The strong dollar is hurting."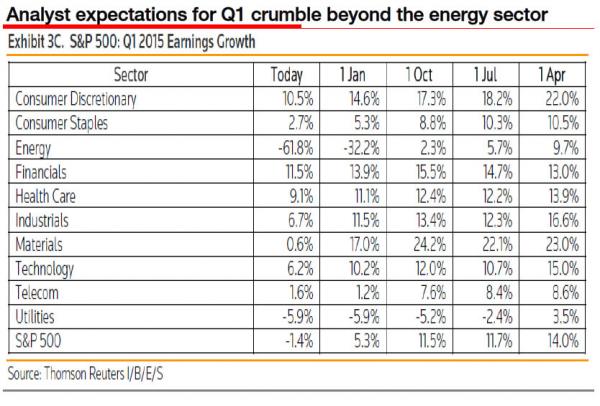 Meanwhile, the S&P is under 1% from its all time high.