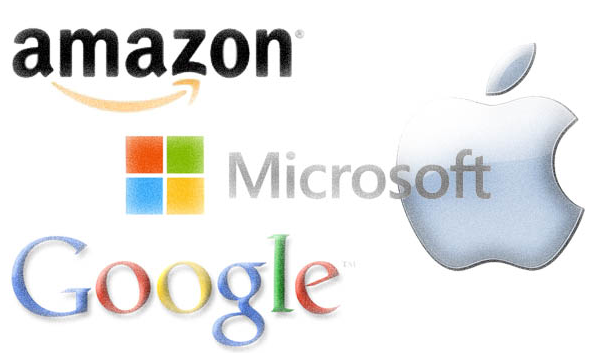 One of the biggest mistakes one can make is assuming that a stock or security will be a good investment simply because it has gone up in the past. Often when something increases in price it means it's not as good of a deal as it was before. This is obvious when it comes to shopping for everyday items but less so when it comes to financial investments. We tend to attribute a stock or security rising in price to one that is of higher quality, likely to generate future higher returns, and less likely to burn us should we invest.
Nonetheless, I decided to piece together a portfolio of the market's 50 most popular stocks (more or less) and see how they have fared when compared to the broader market. Is this an "alpha-less" portfolio where people late to the party start buying what has already been priced efficiently, or is there some merit to following the herd?
By necessity I attached some criteria to it:
1. The stock has had to trade continuously before 2007. It's pointless to backtest a portfolio that's never been through at least one bear market. And preferably a bad one. If we don't, then we don't have any understanding of what it's true downside might be.
Going from 2009 forward would make most heavily long stock portfolios look like they were crafted by experts. But late-2007 to early-2009 was a massive shake out and it's important to gauge how such a portfolio would have done in and throughout such circumstances.
That means no PYPL, GM, FB, BABA, TWTR, SNAP, V, TSLA, GPRO, among various other popular tickers which either were not public prior to the financial crisis or at least didn't trade continuously in the case of GM, for example, which didn't get placed back on the market until November 2010 after emerging from Chapter 11 bankruptcy.
2. Gold (GLD) is included, weighted at 5%. Gold is used as a hedge and diversification asset due to its place outside the financial system. Every other stock is weighted equally.
The complete list of tickers included is as follows:
AAPL
GOOG
AMD
NVDA
MSFT
DCTH
MU
PLUG
INTC
BBRY
CSCO
IBM
FSLR
ATVI
NFLX
DIS
T
VZ
WMT
BIDU
F
VRX
GILD
MNKD
CYTR
SBUX
UAA
NKE
CMG
GE
RAD
M
SHLD
JCP
CHK
XOM
CVX
FCX
X
BAC
JPM
WFC
C
MA
AXP
GLD
DRYS
TOPS
Methods
I looked at three different portfolios:
1) A basic VOO portfolio (Vanguard S&P 500 fund)
2) The "buy-and-hold" portfolio of popular stocks as outlined above
3) A "timing" portfolio where as soon as portfolio volatility exceeds 7% (regardless of whether the market is going up or down), each stock holding is trimmed proportionately with the proceeds placed into long-term US Treasuries, as a means of limiting downside and improving risk-adjusted returns.
Hypothesis
It would be expected that the popular stock buy-and-hold portfolio would see better gains than the broader market due to bias in favor of top performers. As mentioned above, part of the reason why people like AAPL, GOOG, and other top names is because past performance is generally expected to mirror future performance.
Also, it would be expected that these stocks as a whole are more volatile. For one, a grouping of 500+ stocks (Vanguard S&P 500 fund) will tend to be less volatile than one of 50 stocks by the basic matter of diversification. But popular stocks will also tend to be have more "action packed" histories to develop such a following in the first place and will be disproportionately slanted toward a couple industries (tech and biotech most notably). The stocks abovementioned aren't KO, MCD, or utilities, which by equities standards, are fairly moderate in their price movements as stable, cash-producing companies.
Results
As expected, this grouping of 50 stocks is more volatile than the broader market with its concentration in tech, biotech, and other speculative names. Volatility is 40% higher on an annualized basis. And the maximum drawdown is similar at 51% each.
The main difference is in the returns with 13.4% annualized for the buy-and-hold since January 2007 and 7.5% for the S&P 500. The buy-and-holds best year came to 87.9% versus 32.2% for the S&P. In terms of risk-adjustment there is an improvement.
Nonetheless, as the most popular stocks today, there is naturally a high level of selection bias. It is of no guarantee that this particular selection of stocks will continue to outperform the market even in risk-adjusted terms.
This is also a strategy that one should not use with leverage, as should be the case with an all-equities portfolio more generally. A standard Reg T margin account (2:1) would have zeroed this portfolio. A portfolio of this volatility would have also been zeroed at 2:1 leverage during the dot-com shakeout.
Stocks are inherently leveraged investments as companies have debt. Piling leverage on top of leverage – particularly for companies that are not profitable, as some above are not – shows little sensitivity to risk.
Maybe if you have a cash only account and a multi-decade time horizon for the portfolio, then watching one's downside isn't as much of a concern. But as you shift more of your portfolio into equities and assets that have a high level of correlation to each other, you increase its risk profile exponentially and not linearly.
The "timing" portfolio, wherein any volatility above 7% results in a proportional conversion of risk asset money into long-term US Treasuries, shows the best risk-adjusted returns.
Both return and volatility are around 9% and maximum drawdown comes to just below 12%.
In terms of the Sharpe ratio, it shows a 35% improvement over the buy-and-hold and 77% over the S&P 500. With respect to the Sortino ratio (which disproportionately rewards improvements on downside volatility relative to the Sharpe ratio), there is a 47% improvement over the buy-and-hold and 120% improvement over the S&P.
Conclusion
Investing into a portfolio of tech, biotech, and other speculative names can and will be a rollercoaster at times. And past returns are no guarantee of future performance. Despite the promise of MSFT in 2000, it took 16 years to recoup its previous highs from the dot-com crash. CSCO has never returned to its previous level.
With the market at fairly high levels, the risk/reward on a 100% equities portfolio is slanted to the downside. Stocks normally lose about 30%-35% of their value in an average bear market. I estimate the forward nominal returns at about 7% moving forward. Therefore, the average bear market is expected to wipe out 4-5 years of gains. This makes a balanced portfolio generally the best when going into the latter stages of the economic cycle, both to limit drawdowns and recover lost gains more quickly.
More