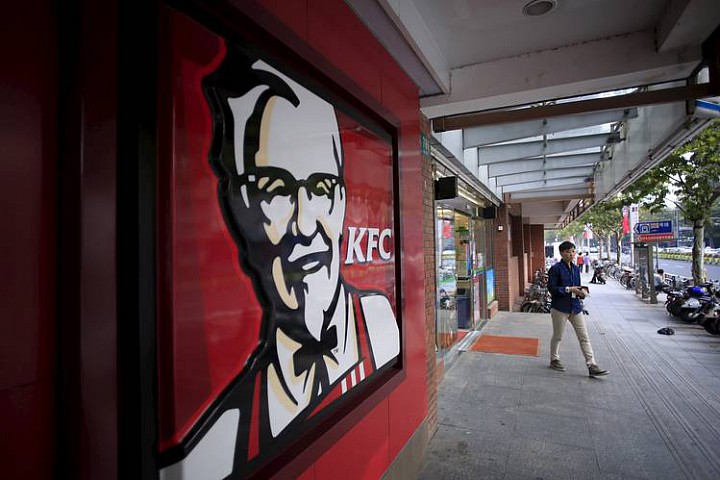 Yum Brands Inc., YUM -0.62 % once one of the biggest success stories among foreign companies in China, plans to split off its China business after years of unsuccessful efforts to get it back on track.
When the transition is completed by the end of next year, Yum China will be a separate, publicly traded franchisee of Yum Brands, the company said Tuesday. Yum China will pay its former parent company a percentage of its sales for the exclusive brand rights to KFC, Pizza Hut and Taco Bell, which isn't yet in China, it said.
"What we wanted to do was a thorough and rigorous review of the options available to us and we tried to get down to one option we all felt would unlock the most shareholder value," Yum Chief Executive Greg Creed said in an interview with The Wall Street Journal. "Yum will become a pure-play franchiser with greater stability and lower volatility."
The announcement comes days after Yum added to its board an activist investor who had called for such a change, though Yum said it has been reviewing its strategic options in China since last year. The company said it hasn't decided what the names of the two new companies will be, and it didn't disclose the percentage royalty that the new China company will pay.
Yum's decision illustrates how difficult it can be to operate in the complex China market, even for a pioneer with a long track record. Yum was the first Western fast food company to enter China, with its KFC brand in 1987, and as recently as a few years ago, the China division was the star of Yum's global portfolio.
It now operates around 4,900 KFCs in more than 1,000 Chinese cities, as well as more than 1,400 Pizza Hut restaurants, nearly 300 Pizza Hut home delivery outlets, and a Chinese hot-pot chain called Little Sheep. Altogether, 6,900 of Yum's 41,000 world-wide...
More