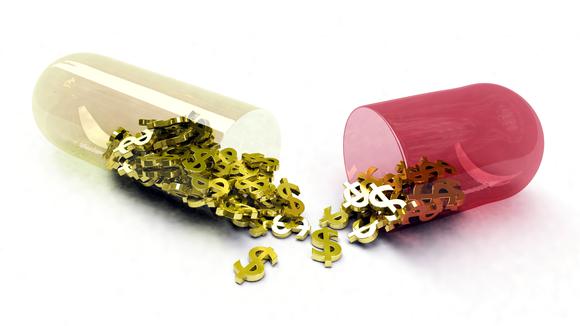 The S&P 500 took a step back this week, dropping by 1.24%, but investors can't blame the healthcare sector for the fall. In fact, the majority of the most popular exchange-traded funds that focus on healthcare stocks had a great week and posted positive returns. Several of these ETFs were even up by more than 3%, but that still wasn't good enough to match the best-performing healthcare ETF of the week -- the SPDR S&P Biotech ETF (NYSEMKT:XBI). This ETF rocketed more than 5% higher during the period.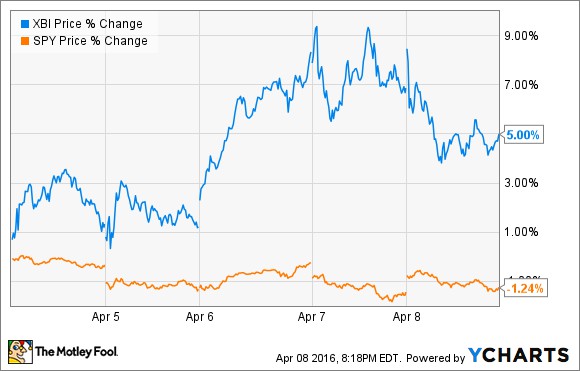 This was the second week in a row that this ETF has put up a monster performance and claimed the title of best healthcare ETF. So what's the secret to this fund's success?
Cracking it open
Since the SPDR S&P Biotech ETF first hit the markets in 2006, it has taken investors on a wild -- though profitable -- ride. This fund has benefited greatly from the big returns out of the biotechnology sector, rising more than 237% over the past decade.
Here's a brief look at what investors get when they put money to work in this fund.
| | |
| --- | --- |
| Inception Year | 2006 |
| Number of Holdings | 90 |
| Net Assets | $2.07 billion |
| Average Market Cap | $14.1 billion |
| Average P/E Ratio | 18.4 |
| Yield | 0.71% |
| Expense Ratio | 0.35% |
One feature that sets this ETF apart from others is that it uses an equal-weight strategy to allocate its capital. That means the fund invests the exact same amount of capital into each one of the companies it owns. That differs from other ETFs that follow a capitalization-weight strategy, which means larger companies get a bigger portion of the...
More