Shares of Celgene (CELG) are plunging after the company slashed its 2020 sales guidance. This follows last week's announcement that the biotech company is discontinuing a late-stage Crohn's treatment trial. Back on October 5, and ahead of both negative events, Morgan Stanley analyst Matthew Harrison had downgraded Celgene to Underweight, citing underappreciated generic risk and a cautious view on its 2018 pipeline potential.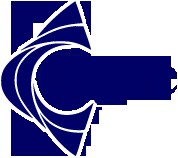 RESULTS, DISCONTINUATION: This morning, Celgene reported third quarter adjusted earnings per share of $1.91, which was above consensus of $1.87. The company also announced third quarter revenue of $3.29B, below consensus of $3.42B. Meanwhile, the said it sees 2017 adjusted earnings per share of $7.30-$7.35, and lowered its 2017 total revenue forecast to approximately $13B from a prior view of $13B-$13.4B. Additionally, the company said it sees 2020 adjusted earnings per share greater than $12.50 versus previous view of greater than $13.00, while cutting its total 2020 net product sales outlook to $19B-$20B from over $21B. This comes a week after the company announced that the GED-0301 phase III REVOLVE trial in Crohn's disease and the extension trial will be discontinued. Celgene has decided to stop the trials following an October recommendation of the Data Monitoring Committee, which assessed overall benefit/risk during a recent interim futility analysis. There were no meaningful safety imbalances identified in the analysis. The company added that it is waiting to review the full dataset from the phase II trial with GED-0301 in ulcerative colitis to determine next steps.
SELL CELGENE: On October 5, Morgan Stanley's Harrison downgraded Celgene to Underweight saying consensus underappreciated the potential for generic Revlimid as early as April 2020, much sooner that the expected 2026 entry, and the challenges key pipeline assets GED-0301 and ozanimod could face. The analyst noted that Dr. Reddy's (RDY) has a unique polymorph of Revlimid as revealed by an EU patent filling, and expects it to file a inter partes review, or IPR, by October 2020.
WHAT'S NOTABLE: Commenting on today's earnings results, Jefferies analyst Michael Yee told investors that he believes shares of Celgene could fall to $100-$110. The bull case at this point is valuation and 2020 guidance was already known to be at risk after last week's GED031 failure, Yee pointed out, adding that the shares at current levels ascribe closer to no pipeline value. The analyst reiterates a Buy rating on Celgene. Meanwhile, his peer at Piper Jaffray added that he sees little to reverse the selloff in the shares. Analyst Christopher Raymond remains cautious on the stock, noting that he believes Celgene's diversification effort "appears to be headed in the wrong direction." Wells Fargo analyst Jim Birchenough downgraded Celgene to Market Perform from Outperform following the company's downward revision of its 2020 outlook. Given the GED0301 failure in Crohns's, the push out in timelines for ozanimod in ulcerative colitis and a reduced outlook for solid tumor revenues, Birchenough believes "a tipping point of setback has been reached," he tells investors. The analyst cut his price target to $101 from $163 on the shares.
PRICE ACTION: In morning trading, Celgene has plunged over 15% to $100.99 per share.
More