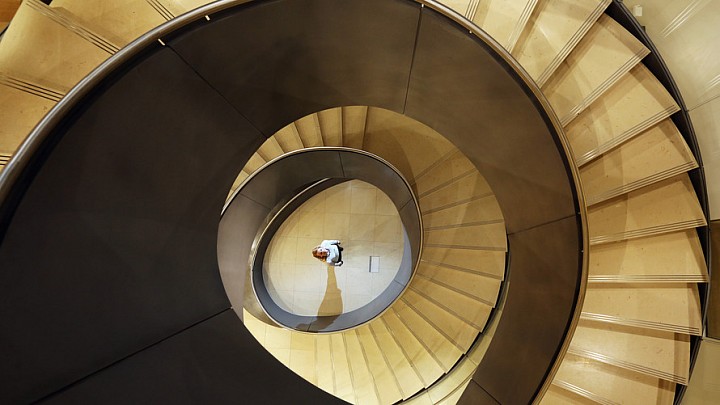 Bond savant Jeff Gundlach says "coiling markets" could prompt a surge in volatility as Wall Street's so-called "fear gauge" remains at multidecade lows.
Gundlach, fund manager and founder of DoubleLine Capital, known for making accurate market predictions, said a breakout in bond yields to the upside, meaning selling in Treasurys, could lead to a pullback in stocks and drive up volatility.
He made his remarks during a Tuesday interview with CNBC. Stock prices tend to rise as bonds fall in value as investors see the assets represent two polar opposites in a continuum of risk. Although analysts say that the natural relationship appears to have broken at times, with equities and Treasurys seen traveling together for much of the year.
"The markets have been coiling so much. One way or the other, [the 10-year Treasury yield is] going to have to break to the upside. And when that happens it's going to raise volatility in the market,"
The yield for the 10-year Treasury note TMUBMUSD10Y, -0.16% has been trapped in a range of 2.40% to 2.20% in the past month, as volatility measures for government paper reach multidecade lows. While, the CBOE Volatility...
More