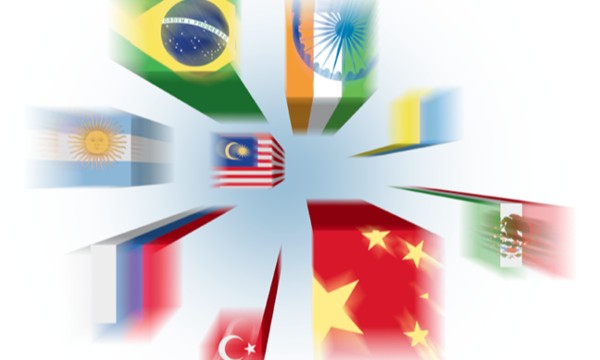 US markets have been going gang busters, setting new highs seemingly every day. But that is not the same story in Emerging Markets. Yes, they have been moving higher, but they are still 25% below the 2007 peak. Will they ever make a new all-time high? Actually they just might be on their way there right now.
The chart below shows the price action in the Emerging Market ETF ($EEM) since that 2007 high. The sharp move lower cut 68% off the value of the ETF. The move higher retraced over 78.6% of that down leg and then fell back. The next 4 years pounded against resistance at 45 before it failed and pushed back down to 28 at the start of 2016.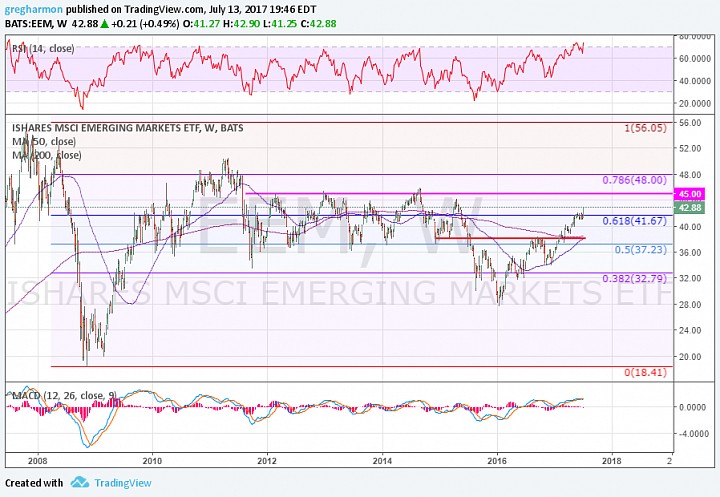 But since that low it...
More