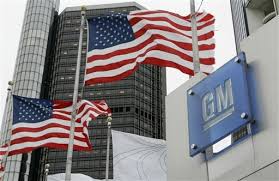 General Motors Co. was raised to investment grade for the first time in eight years and moved to continue paying back stakeholders from its 2009 bailout with plans to buy preferred shares held by a union health-care trust.
Moody's Investors Service upgraded GM to Baa3 from Ba1 today, citing new models for the U.S. market, strength in China and what it calculates as $31 billion of cash, including credit facilities. It marks the first time the automaker has had an investment-grade rating since its predecessor lost the designation in 2005.
http://www.bloomberg.com/news/2013-09-23/gm-lifted-to-investment-grade-while-buying-uaw-shares.html
There is a high probability that shares of GM will rise today.