Did you Have a good fourth of July? July's trading starts with technology investors looking for a rebound that will make up for the 5% drop last month.
Watch AMD's Epyc: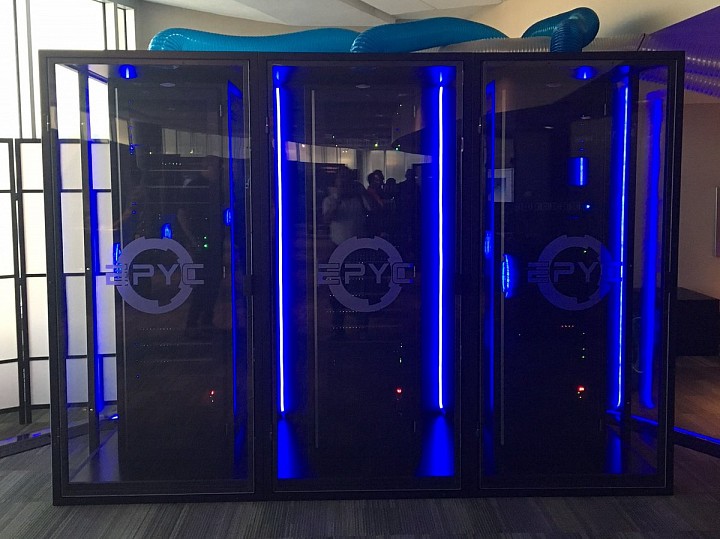 Tomorrow's moves are elementary:
In technology, trade Micron, Nvidia, Shopify, Square, Facebook, Activision, and Take-Two. The tickers are: MU NVDA SHOP SQ FB ATVI TTWO

Group Results: buying MU stock ahead of earnings paid off. "Sell on the news" followed and led to the drop after the ER.

In the health care segment, Rite Aid, Cara Therapeutics dropped the most in the last week. Tickers: RAD, CARA
Buy SPY calls and QQQ puts. Rotation out of technology and into boring, traditional businesses started weeks ago. See F, GM, FCAU rally last week?
Apple is the stock to watch for July. It reports results sometime between July 25 – Aug 1. Deep value.
Amazon.com (AMZN) and Alphabet (GOOGL) both want to bounce back to the $1000/share level.
The jury is out on BlackBerry (BBRY). BBRY has no room to disappoint investors but it did so anyway. Device sales were atrocious. TCL must up its game with KEYone sales.
AMD is barely holding the uptrend. The Left (Jan 2017), Head (Mar 2017), and Right (June) top is troubling. Long-term prospects are strong with Ryzen, Threadripper, Epyc, and Vega.
$AMD
, ADVANCED MICRO DEVICES / D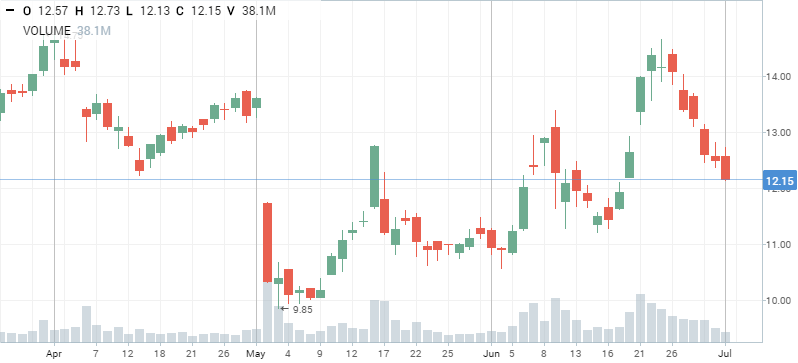 BBRY Stock:
$BBRY
, BLACKBERRY LTD / D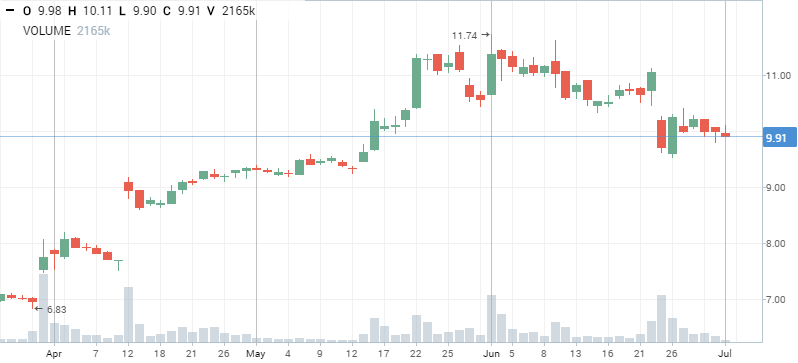 SQ stock starts to give up gains: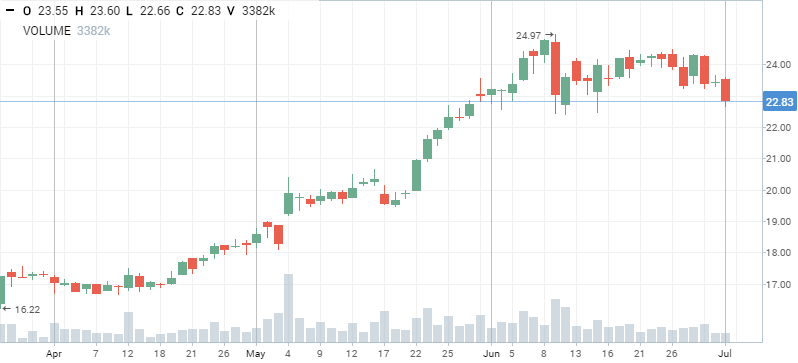 SHOP:
$SHOP
, SHOPIFY INC - CLASS A / D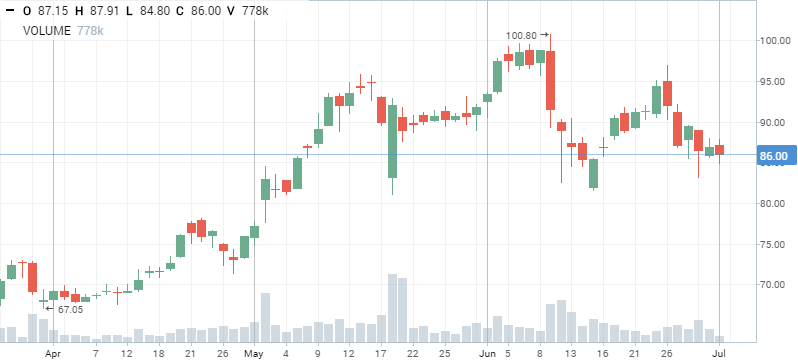 *** Join this group. It is free. Post your trading move or comment on the action list below.
*** Sign in via StockTwits, Facebook, or Twitter. "Like" this post.