Sunedison shares slipped by as much as 1.81% to $7.05 per share today in spite of a blog post from Bronte Capital's John Hempton revealing that his firm has taken a long position. Indeed, it's a very interesting post because while Hempton is long on the solar company, he comes across as being pretty negative on it (unless you read all the way through to the very end), which may be why shares are moving lower.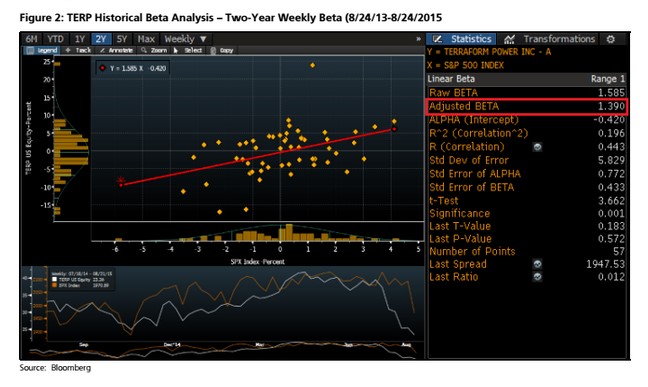 In the August letter to Amalthea Fund investors, the folks at Bronte Capital focused on what they called "the Sun Edison complex." They considered the reasoning behind why solar stocks have gotten hammered lately. Then the firm bought a long position in Sunedison, with Hempton explaining that they bought the stake after the first and second "stages" of collapse in the company.
He added that they had been seeing small profits from that long position until about a week ago, but that changed after the company's stock fell further. Hempton called the decline in Sunedson shares "spectacular," adding that First Solar and SolarCity Corp (NASDAQ:SCTY) "have had issues – but nothing like this."
Nonetheless, he thinks Sunedison is a good long bet, and joins many prominent hedge funds in that assumption.
What's wrong with Sunedison
Much of today's blog post deals with the problems Sunedison is facing. For example, Hempton pointed out that large solar projects like the ones Sunedison typically takes on are "massively" capital intensive. He compared these projects to "utility scale power...
More