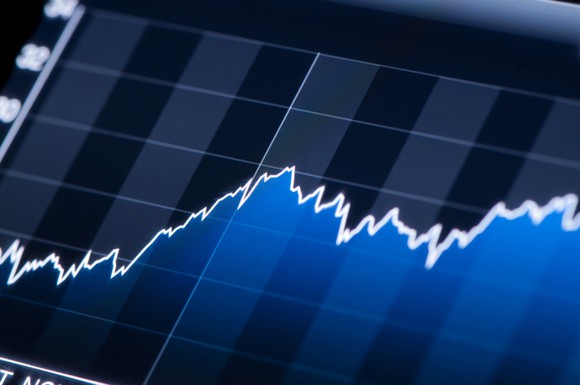 Don't write off Gilead Sciences (NASDAQ:GILD) just yet. Sure, the biotech's stock is down more than 20% so far this year. And, yes, there are some possible factors that could cause Gilead's shares to fall even more in the short run. However, I think the company has several things going for it that should help the stock continue to be a winner for long-term investors. Here are three ways Gilead's stock could rise.
1. Strong new products
Put Epclusa at the top of the list of solid new market entrants for Gilead Sciences. It's the first all-oral drug that can treat all genotypes of hepatitis C. Epclusa is also the first approved treatment for hep C genotypes 2 and 3 that doesn't require combination with ribavirin, a drug with some pretty serious side effects.
Analysts project that Epclusa could generate sales of over $10 billion as early as next year. Gilead already has seen hints of the drug's sales potential. Epclusa brought in $64 million in just three days at the end of the second quarter.
Epclusa could help Gilead battle for market share against Merck's Zepatier. Merck priced its hepatitis C drug below Gilead's older hepatitis C drugs Harvoni and Sovaldi, causing the big biotech to provide discounts to remain competitive. Gilead is pricing Epclusa lower than its other two drugs but still higher than Zepatier.
Gilead also claims several new HIV drugs that should be big winners. Genvoya won FDA approval last November. It generated $409 million in the first six months of 2016. Odefsey gained approval in March, with Descovy getting a green light from regulators in...
More