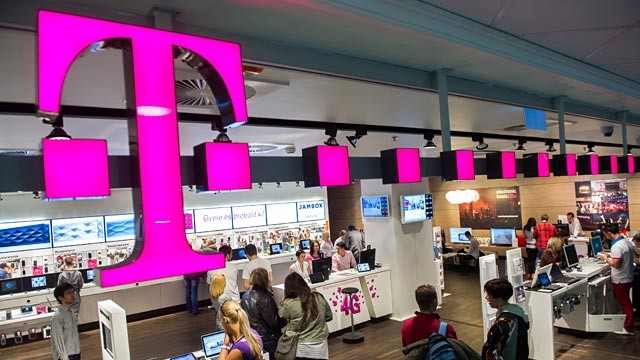 Thinking about switching mobile carriers? TMobile (NYSE: TMUS) will pay you $650 to use their services over competitors Verizon and AT&T, according to CNNMoney.
Further, the company is going to begin providing simpler plans to small businesses.
"This is a group that's been totally left behind," said T-Mobile chief operating officer Mike Sievert, according to CNNMoney. "Small businesses ... don't want to be haggling. They want to run their business. They don't have a big department to do this."
Recently, the company has rolled over data, eliminated contracts and allowed customers to upgrade their phones without charges, in order to keep up, according to CNNMoney.
"The United States consumer loves what's happening in the wireless industry," CEO John Legere said. "If you want competition to continue, you're going to have to do something to feed it."