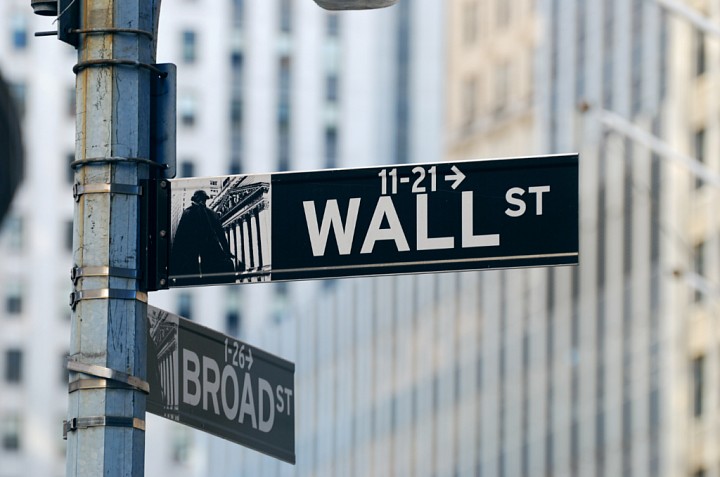 RBC Capital has today released updated second-quarter guidance for its Top 30 Global Ideas for 2017. From this list of 30 stocks, we selected only the 'top picks' and took a deeper look into why these analysts- many of whom have a very high ranking on TipRanks– believe that these stocks represent the most compelling investment opportunities. Year-to-date, RBC Capital says its top 30 list has returned 15.2%, which makes this a very interesting list indeed…
1 Air Lease Corp (AL) This "Strong Buy" stock has the seal off approval from one of the Street's top analysts, Jason Arnold. His $77 price target represents huge upside potential of over 100% from the company's current share price of $38. According to Arnold: "Air Lease is well positioned as a leader in the aircraft leasing sector, with a sizable and growing fleet of new and in-favor aircraft leased to global airlines. Purchasing new aircraft in volume like AL gives the advantage of attaining best price on high-demand equipment vs. peers."
2 Broadcom Ltd (AVGO) One of the best-rated stocks on TipRanks, semiconductor leader AVGO has only buy ratings. So it's not surprising the stock is a top pick for RBC's Amit Daryanani– one of TipRanks top 25 analysts. Daryanani has a $270 price target on AVGO which is now trading at $230.
"Through M&A and organic revenue growth… AVGO has beat Street quarterly EPS estimates every quarter since its IPO. Management is disciplined in M&A, focusing on slower-growing companies that compete in oligopolistic industries with cost-cutting potential" he says.

3 MasterCard Inc (MA) Daniel Perlin, who is ranked #59 out of 4,593 analysts tracked by TipRanks, says credit card company MasterCard "remains one of our best ideas in the space given our belief that investors should look to focus on long-term secular-driven stories that provide solid organic growth with opportunities for margin expansion." Perlin's buy rating comes with a $130 price target (7.6% upside potential) which matches the average analyst price target.
4 Newell Brands Inc (NWL) Top consumer goods analyst Nik Modi is very bullish on NWL, which owns a wide range of companies from Paper Mate and Sharpie to Rubbermaid food storage. He has a buy rating on NWL and a price target of $60 (12.25% upside). He has this to say on the stock: "Importantly, we believe NWL could double in five years behind three phases: 1) deal closure, cost synergy realization (which we believe are conservative); 2) top-line synergy realization (not included in synergy guidance); and 3) Project Renewal 2.0 execution."
5 The PNC Financial Services Group (PNC) The number one analyst on TipRanks, Gerard Cassidy called PNC, the US's eighth-largest bank, a "top pick". His $130 price target represents a 3.17% upside from the current share price. He sees multiple positive catalysts on the stock including strong capital, a well-balanced business, continued cost cutting and and the significant benefit PNC would gain from rising interest rates.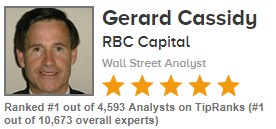 6 ServiceNow, Inc (NOW) Cloud computing company NOW, which has an analyst consensus rating of "Strong Buy", has potential upside of 6.2% according to top #15 analyst Matthew Hedberg. NOW can move beyond IT, says Hedberg, to "become the platform for the enterprise as customers and partners write custom SaaS applications for HR, finance, facilities, legal, procurement, etc. on its platform."
7 The Dow Chemical Company (DOW) Specialty company DOW is the top choice for five-star basic materials analyst Arun Viswanathan. His buy rating comes with a $76 price which translates into impressive upside of just under 19% from the current share price. DOW is outperforming peers says Viswanathan, adding that "Dow's consumer-facing businesses are performing above expectations. Auto, specialty packaging, consumer, and construction have been areas of persistent strength."
TipRanks tracks and ranks the latest ratings from over 4,500 analysts covering both US and Canadian stocks. The TipRanks data bank covers 5,000 plus stocks from eight different sectors.
The post RBC Capital: Top 7 Stock Picks for 2017 appeared first on TipRanks Blog.