After consolidating for 4 sessions, following its steep decline a week ago from 0.94 to 0.9070, the Aussie has sliced through its support at 0.9055 in today's overnight session.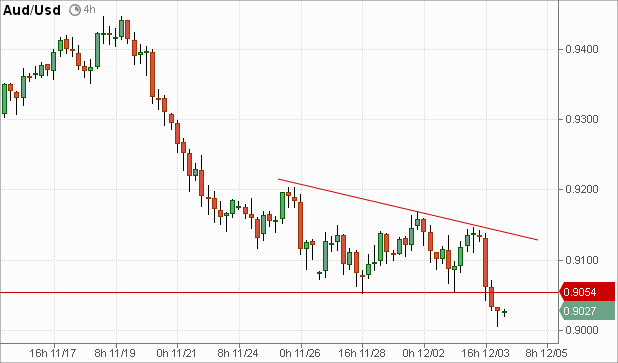 Is this a precursor to another decline? Or is this a fake-out to the downside meant to knock out stops before we have a push higher? The decline came amid a soggy 3Q GDP report.
While the psychologically important whole number of 90 presents initial support, the key pivot level to the downside in this pair remains 0.89 as we can see from the daily chart below.