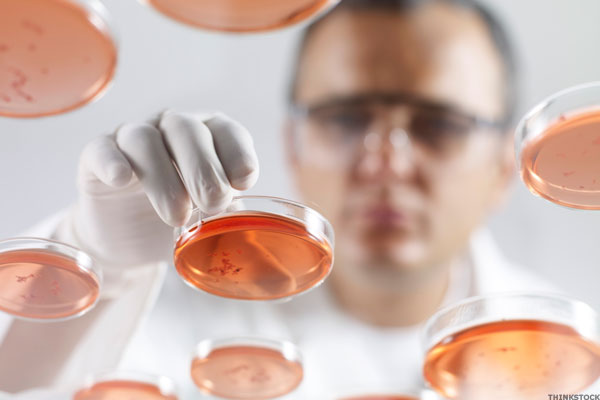 Karyopharm Therapeutics (KPTI) announced results from a mid-stage clinical trial Tuesday in which an experimental drug selinexor demonstrated a 20% tumor response rate in multiple myeloma patients no longer responsive to four or five currently approved therapies.
Based on Tuesday's results, Karyopharm intends to enroll additional advanced multiple myeloma patients into the study to collect more data. If the 20% response rate to treatment with selinexor holds up, the company intends to petition the U.S. Food and Drug Administration for permission to seek accelerated approval.
Karyopharm expects to have top-line results from...
More