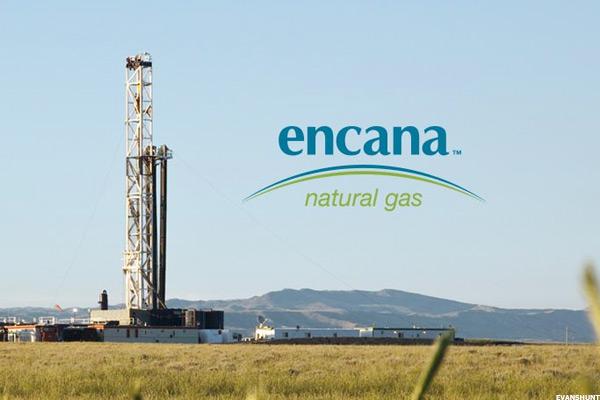 NEW YORK (TheStreet) -- Shares of Encana (ECA) were higher in early-afternoon trading on Monday.
The Calgary, Canada-based natural gas, oil and natural gas liquids producer last month reported higher-than-expected earnings for the 2016 second quarter.
Encana reported earnings of 10 cents per share, beating analysts' estimated losses of 8 cents per share. Revenue came in at $364 million, surpassing Wall Street's projected $775.32 million.
TheStreet's Chris Versace and Bob Lang of Trifecta Stocks have identified Encana as the "Chart of the Day." Here is what Versace and Lang had to say about the stock:

A very powerful move above resistance has Encana looking for higher ground...
More