Amazon realizes that the future is in the cloud and not in hardware.
Amazon's cloud offering is the fastest growing segment of its business.
Amazon has the largest market share and is due to expand AWS at a rapid pace.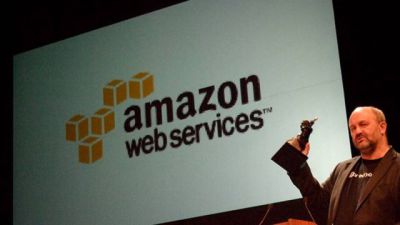 Arguably, we are reaching a time when there is little likelihood of significant growth in the consumer electronics industry. Even Apple Inc. (NSDQ:AAPL) is experiencing a slowdown in sales, which is why the iPhone SE was necessary to get some revenue from the midrange smartphone market. We have also reached a stage whereby there is little differentiating smartphones in the market, and consumers are spoiled for choice.
It seems as if we are approaching the limitations of smartphones and tablets. As a result, companies have been looking for the next big thing. Not only have they found it, but Amazon (NSDQ:AMZN) has built a significant lead between themselves and their competitors.
The cloud
Interestingly, the next big thing in tech is something that isn't physical. As internet access and speeds increase, and more of our lives intertwine with it, there is a lot of demand for cloud services. Developers need it to host some of their biggest projects, and businesses need it in order to scale up in a cost-efficient manner. Moreover, this is the next global revolution. We moved from the industrial revolution to...
More