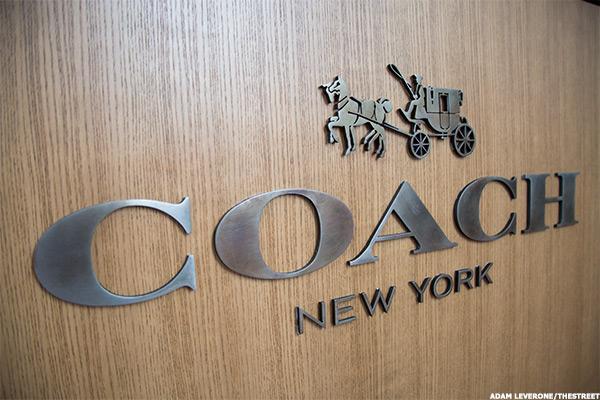 NEW YORK (TheStreet) -- Shares of Coach (COH) were advancing in mid-afternoon trading on Friday ahead of the company's 2016 fiscal fourth quarter results, due out before Tuesday's opening bell.
Wall Street is expecting earnings and revenue to rise year-over-year.
Analysts are projecting that the New York-based luxury fashion company will post earnings of 41 cents per share on revenue of $1.17 billion.
Last year, Coach said it had adjusted earnings of 31 cents per diluted share on revenue of $1 billion.
The stock is getting a boost after Telsey Advisory...
More