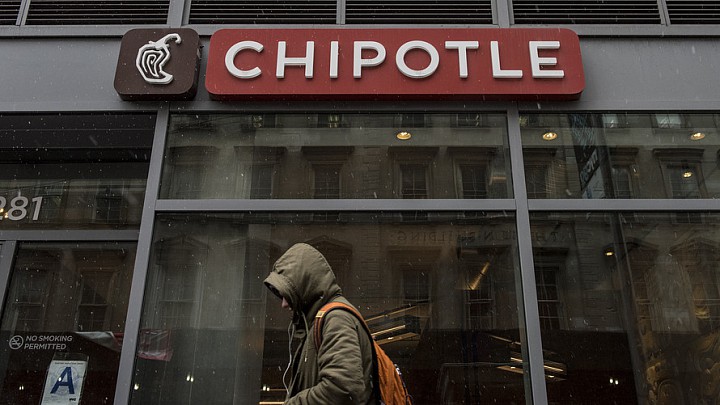 Did the free burritos hit the spot?
That's the question investors will be asking when Chipotle Mexican Grill Inc. CMG, +0.08% reports earnings Tuesday after the bell. The company took a large-scale marketing campaign into high gear this quarter to woo back burrito-shy customers after a series of much-publicized food illness outbreaks.
The aforementioned free burritos, a free chips and guacamole promotion and mailer coupons for free items with a purchase were key features of the promotion. But there have been concerns that the promotions came at the expense of actual recovery by the company, creating the illusion of renewed customer confidence without the accompanying sales.
Analysts have in general predicted the chain's recovery will come about in the long term.
But it's possible growth could return as early as this year, J.P. Morgan analysts wrote earlier this month.
Read more: Chipotle illness outbreaks cost it three years of earnings, but there is hope
The food safety crisis, which included E. coli and norovirus outbreaks, cost Chipotle three years of earnings growth, analysts...
More