The Bank of England concluded its monetary policy meeting, and voted to keep the benchmark interest rate at 0.50% and keep the total amount of asset purchases at 375 billion pound. 
The market has been pricing in a rate hike at the end of 2014 or early in 2015. The neither affirmed this schedule nor pushed it back. Traders should still be strong on the GBP, though some plan to reduce QE like the FOMC did would have been hawkish and would probably have given the pound a boost today.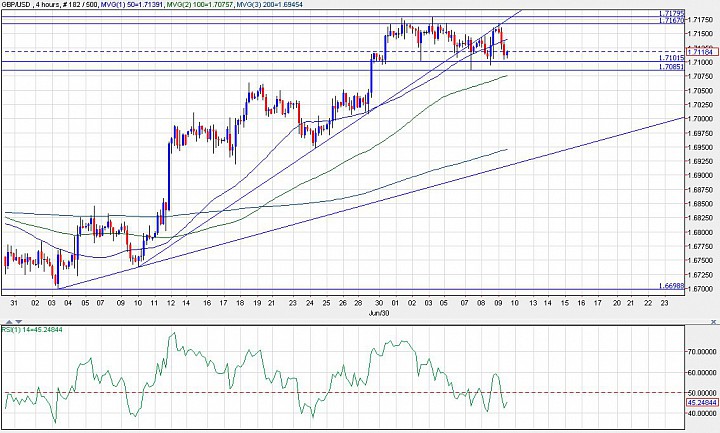 (gbpusd 4h chart, 7/10)
Instead GBP/USD is trading around consolidation support and the Bank of England decision did not move the pair. It should be noted from the 4H RSI that bullish momentum is still maintained. With price holding above 1.7085, the pressure remains bullish.
bearish case:
A break below 1.7080 could open up a bearish correction scenario. The 1.70 handle would be the first support. The second and possibly more important support could be in the 1.6925-1.6950 area, especially if that's where June's rising trendline meets a falling GBP/USD. 
bullish case:
If traders can push GBP/USD above 1.7180, the next key resistance could be the 50% retracement of the 2008 dip, at 1.7337. The monthly chart also shows the RSI pushing above 60, which reflects the loss of bearish momentum established by that 2008 plunge.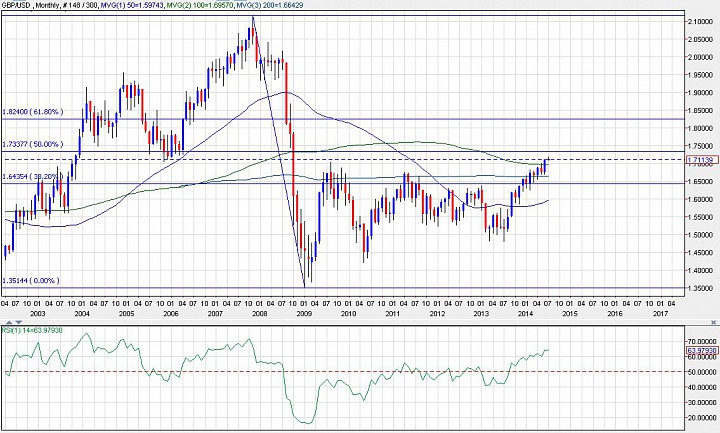 Even though the BoE statement did not give fuel to the GBP, it should not be a base for GBP-weakness neither. The pound's recent run-up could simply need a break. So far in July, GBP/USD has been consolidating. But if cable dips, look for buyers because GBP/USD is not bearish, and is sideways to bullish at the moment.