After an ABC correction from 92.00 to 124.00, APPL looks ready for some more bearish outlook. Some chartists would describe this as a completed Gartley pattern. 
AAPL Daily Chart 11/12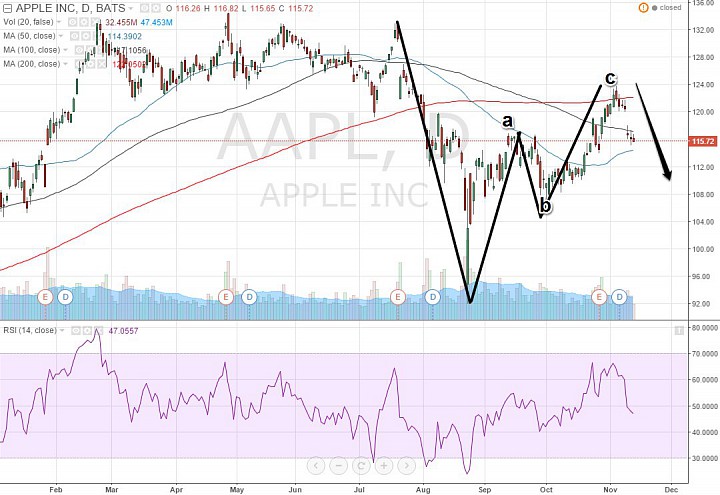 (click to enlarge)
Note that when price retreated from 124.00, it respected a previous support area and thus respected a previous price top. This suggests that the market is not ready for bullish continuation, and might continue to consolidate with short-term downside risk. 
This week, we saw price dip below 120. Now, if price rebounds, see if price can push back above 120.00 (allowing for some intra-session breach). If price fails to push back above 120, there is downside risk at least towards the 108.00 support area, with the 100, psychological level in sight as well. 
I am still bullish on AAPL in the long-term, so this medium-term correction (since July) could offer a chance to buy at a better price. Perhaps, we should wait for the daily RSI to also fall back to 30, which reflects oversold conditions. before considering buying again.