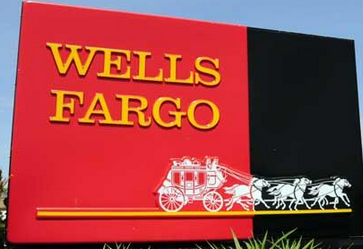 Wells Fargo (WFC) reported the following Q116 numbers according to Briefing.com:
Q1 (Mar) earnings of $0.99 per share, $0.01 better than the Capital IQ Consensus of $0.98; revenues rose 4.2% year/year to $22.2 bln vs the $21.52 bln Capital IQ Consensus.
Net interest income in first quarter 2016 increased $79 million from fourth quarter 2015 to $11.7 billion. This increase was driven largely by earning asset growth, including a partial quarter impact from the assets acquired from GE Capital, the benefit of the fourth quarter increase in the federal funds rate and disciplined deposit pricing.
Return on assets (:ROA) of 1.21 percent and return on equity (:ROE) of 11.75 percent.
The financial traded down for the day as stable to down earnings from last year aren't going to drive Wells Fargo higher when the stock trades at nearly 1.5x BV. On the other side of the value equation, Bank of America (BAC) gained 2.5% for the day as the weak results were good enough for owning the stock trading far below BV. 
Disclosure: No position