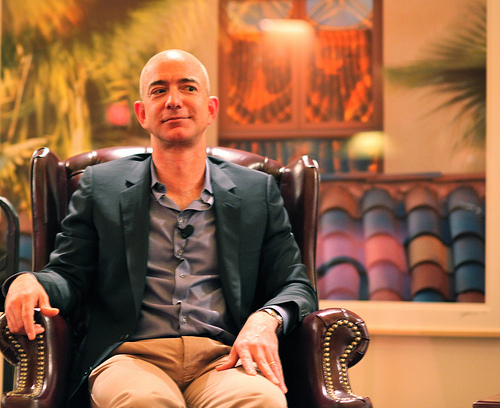 According to an investigative piece from the New York Times, in which the journalist spoke to more than 100 current and former employees at Amazon (NASDAQ: AMZN), the company does not treat employees well nor does it take proactive steps to depress a hostile work environment.
Jeff Bezos, the company's CEO, was quick to respond, publicly posting a lengthy response refuting the claims from the article. The chief executive even went as far as to say employees that felt this way could report incidents directly to him or the company's human resources department, CNN Money reported.
"The article doesn't describe the Amazon I know or the caring Amazonians I work with every day," Bezos said in a statement, according to CNN Money. "I strongly believe that anyone working in a company that really is like the one described in the NYT would be crazy to stay. I know I would leave such a company."
However, according to CNN Money, Bezos did acknowledge the number of former and currently employees the reporter spoke to, while stating technology is an extremely lucrative field right now and Amazon strives to recruit only the best.
"I don't think any company adopting the approach portrayed could survive, much less thrive, in today's highly competitive tech hiring market," Bezos said, according to CNN Money. "The people we hire here are the best of the best. You are recruited every day by other world-class companies, and you can work anywhere you want."
Amazon recently surpasses retail behemoth Walmart (NYSE: WMT) for the largest retailer, making its influential scope almost unavoidable for the average person. Everyone knows what Amazon is and has likely ordered something through the service at some point.
However, no matter how big or successful the company gets or is, the truth will eventually come out. According to the New York Times, the non-existent work-life balance of employees mixed with the hostile work environment, casts a black cloud over the company.
If Amazon wants to come back from this, total transparency is key. Until that happens, the rumors will continue to swirl.
For more business and financial news, click here.
*This is editorial content and expresses the opinion of the author.