Yesterday, Walgreens announced that it would acquire its rival Rite Aid in a $17.2B deal. This announcement gave Rite Aid stocks (RAD) a jump from about 6 to about 8.75. Here's what a link to a fellow blogger's article on this announcement and market reaction: 
Rite Aid Corp (RAD) Daily Chart 10/28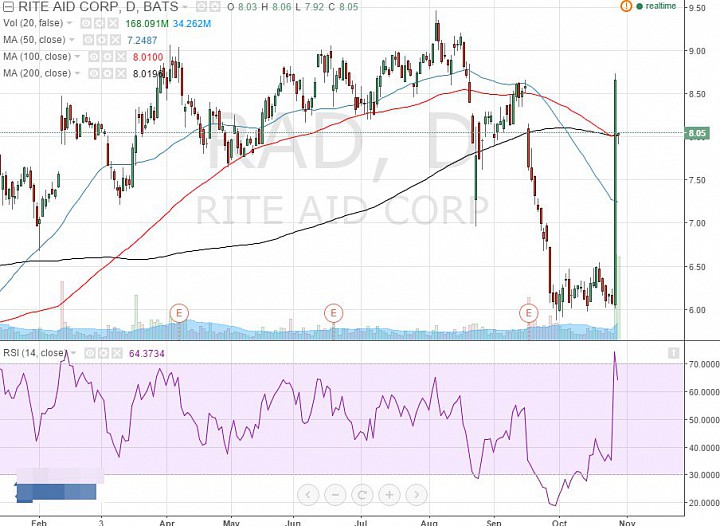 (click to enlarge)
The daily chart above shows the surge. Do you believe a sustainable uptrend is upon us? Or do you still believe that we are in a choppy market right now. Let's merge those two possibilities. In a market that is bullish but choppy, the idea is to buy on a dip. 
In my opinion, if price gets back to 6.50-7.00, we have a better reward-to-risk assuming a stop below 6.0, and a target around 9.00. The 6.50 level is resistance pivot throughout October, and the 7.00 area is a previous support pivot. Look at this area for support especially if the daily RSI is approaching 40.