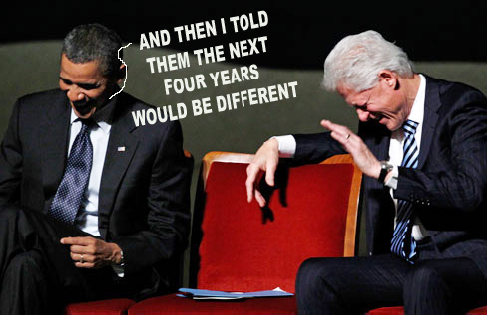 President Obama receives 'sledgehammer' response from pro-broker groups. Obama said "There are a whole lot of financial advisors that do put their clients first. There are a whole lot of hard working men and women in the field who got into the field to help people." He delivered this speech at AARP headquarters in Washington, D.C. as he disclosed stricter rules on financial advisors who manage retirement savings accounts.
Obama drove home the point repeatedly, adding: "It's a very simple principle: You want to give financial advice, you've got to put your client's interests first. You can't have a conflict of interest." See: The White House puts its best Obamacare minds behind cleaning up the 401(k) business — starting by issuing a withering memo.
The Financial Services Roundtable, represents companies in banking and insurance, with a combined $92.7 trillion in assets, argues that Obama is not considering the poor people. 
"While concerns about improper actions by investment advisors should certainly be addressed, an overly broad proposal could price professional financial advice beyond the reach of many modest income families," says Tim Pawlenty, president and chief executive of the group in a statement. See: Borzi: Exemptions from conflict of interest will be part of new fiduciary proposal.
The former governor of Minnesota added: "A sledgehammer is not needed where a regular hammer would fix the problem without causing unintended damage."
Labor Secretary Thomas Perez on Monday also spoke to the friendly audience of the AARP -
"Lawyers and doctors have an obligation to look out for what is best for you," he says. "If you have a serious illness, you don't want your doctor to tell you what is suitable for you — at least I don't. You want to tell them what is best for you and what is going to save your life. When it comes to financial advice, conflicts of interest can lead to bad advice, hidden fees that all too often keep us from getting the investment advice that is in our best interest. The cohesive power of fine print, hidden fees and conflicted advice can eat away like a chronic illness at people's hard earned retirement savings. This isn't right and we have an obligation to fix it." See: The suitability standard, defined.