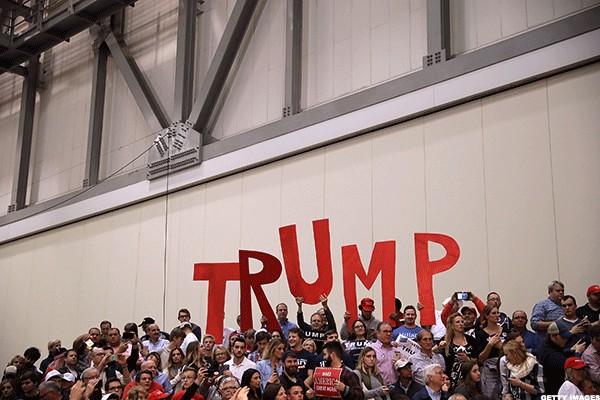 What does the new administration mean for Wall Street? Jim Cramer's first reaction to the election is live on TheStreet's Facebook page Wednesday at 8 a.m. EST. He joins our team of reporters along with experts and analysts tracking the markets with us.
Stock futures were tumbling Wednesday but were well off their lows as Republican Donald Trump was elected the next president of the United States in a surprising victory.
S&P 500 futures were down 1.9%, Dow Jones Industrial Average futures fell 1.8%, and Nasdaq futures declined 2.3%.
Trump, now the 45th president-elect of...
More