Earnings were taken badly by the market because of the size of the miss. However, earnings are always difficult to predict in this sector.
Production was down due to problems in some countries but next quarter should better.
The dividend is not at risk. Exxon needs better refining margins and higher crude oil prices to post better earnings in forthcoming quarters.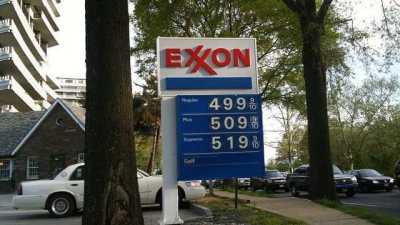 Exxon Mobil (NYSE:XOM) announced earnings before the bell on Friday (the 29th) and missed earnings per share projections by a sizable distance which resulted in a selloff once markets opened. Analysts were looking for $0.61 per share in earnings but Exxon only managed to deliver an adjusted $0.41 in earnings. Furthermore, revenues came in at $57.7 billion which was a 22% drop over Q2 last year and $2.53 billion under expectations.
Upstream, for me, didn't deliver as expected, only bringing in $294 million from the $1.7 billion earnings take. Analysts were hoping that the second quarter would mark the bottom of Exxon's earnings slump but it wasn't to be. The $1.7 billion net income figure came in $100 million shy of last quarter number which means Exxon's downward earnings spiral hasn't come to an end yet.
Crude oil prices averaged over $46 a barrel in the second quarter and it was expected that this in turn would lead to much higher upstream earnings, but we didn't get the boost we were expecting. Production levels also took a dive as the company only managed to do 3.96 million BOE/D which was a nice bit shy of the 4.1 million expected. I wrote in my preview that the oil major should be able to break even on cash flow (with crude at $40) by the end of 2017. However, despite cutting its capex in Q2 this...
More