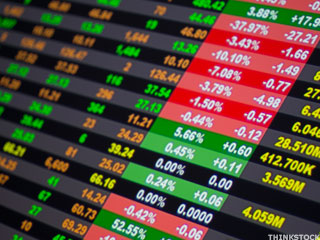 TheStreet Ratings' stock model projects a stock's total return potential over a 12-month period including both price appreciation and dividends. Our Buy, Hold or Sell ratings designate how we expect these stocks to perform against a general benchmark of the equities market and interest rates.
While plenty of high-yield opportunities exist, investors must always consider the safety of their dividend and the total return potential of their investment. It is not uncommon for a struggling company to suspend high-yielding dividends which could subsequently result in precipitous share price declines.
TheStreet Ratings' stock rating model views dividends favorably, but not so much that other factors are disregarded. Our model gauges the relationship between risk and reward in several ways, including: the pricing drawdown as compared to potential profit volatility, i.e. how much one is willing to risk in order to earn profits?; the level of acceptable volatility for highly performing stocks; the current valuation as compared to projected earnings growth; and the financial strength of the underlying company as compared to its stock's valuation as compared to its stock's performance.
These and many more derived observations are then combined, ranked, weighted, and scenario-tested to create a more complete analysis. The result is a systematic and disciplined method of...
More