Presented with little comment aside to ask, just what did The G-20 agree to behind the scenes?
After ripping 500 points instantly at Japan's open yesterday, then crashing back 900 points lower, Nikkei 225 Futures have now soared over 1000 points off last night's lows...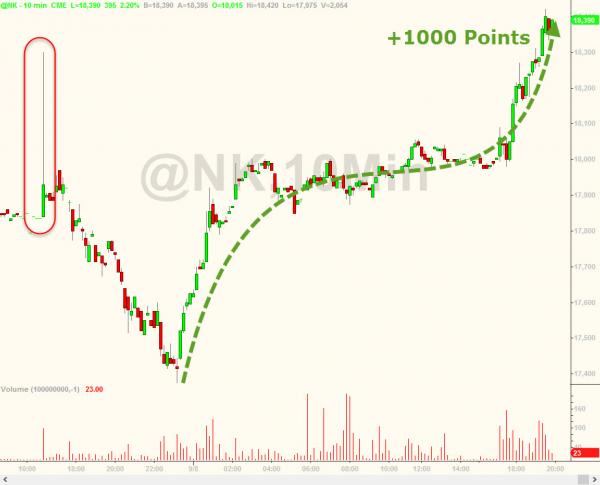 6% in 20 hours? makes perfect sense!!
Because - despite what G-20 said... China does not seem to have got the message...
FORMER CHINA SAFE OFFICIAL SEES FOREX INTERVENTION NECESSARY