Natural Gas monthly - Aug 18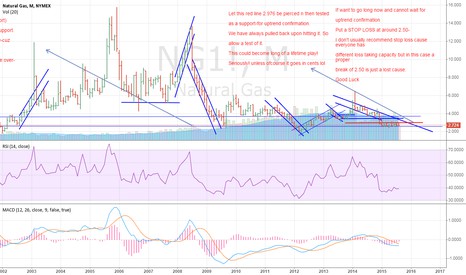 Axis line became support. 2.55 - is a very strong support-since records began. It truly looks like the bottom.

Let the red line break 2.976 and then let it be tested to see if it became the support or not n then go long.

It could really be a long of lifetime. However, if we break 2.55 then it's just a lost cause n short with both hands.

Make sure a clean break is done though.

Stop loss could be around 2.50- I don't suggest stop loss cause everyone has different loss taking capacity but in this

case it will be a lost cause to might as well get out.