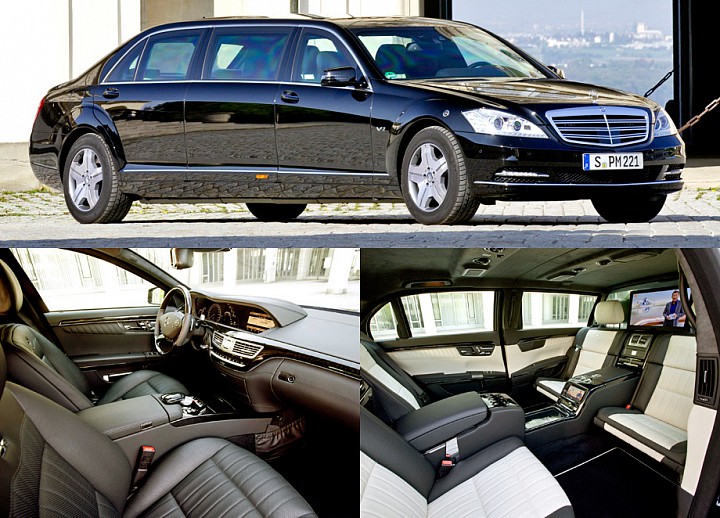 The Mercedes-Benz S-Class Pullman will have three rows and cost as much as double the top-of-the-line Rolls-Royce, setting it up to become the world's most expensive sedan.
Priced at about $1 million with armor plating, the vehicle will be reminiscent of past Mercedes models owned by the likes of designer Coco Chanel and former Philippine leader Ferdinand Marcos. The four rear seats will face each other and be separated from a front chauffeur compartment by a partition window to guarantee discretion, according to a person familiar with details of the brand's strategy.
The Pullman, which will go on sale in 2015, will cap an ongoing expansion of Mercedes's high-margin flagship into a line of six models, double the number of variants in the past. The plan includes a sporty coupe that goes on sale this fall. By bulking up on elite vehicles, the Daimler AG unit is challenging Bayerische Motoren Werke AG and Volkswagen AG's Audi to follow as the three vie for the luxury-car sales lead. 
http://www.bloomberg.com/news/2014-06-25/mercedes-upstages-rolls-royce-with-1-million-s-class.html