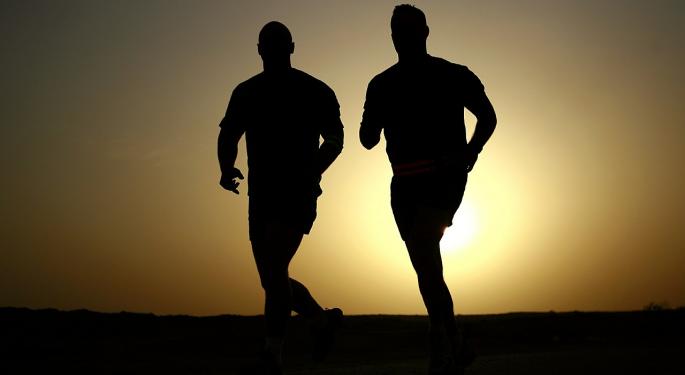 The stock opened at $10.05 and continued lower, after the company announced on Monday evening that CEO James Chambers will resign.
Around 10:08 a.m. ET, the stock spiked to $10.40 after dealReporter suggested a private equity group may be interested in purchasing the company.
At 11:21 a.m. ET, a source close to the matter told Benzinga that Weight Watchers has had "absolutely no discussion" about taking the company private.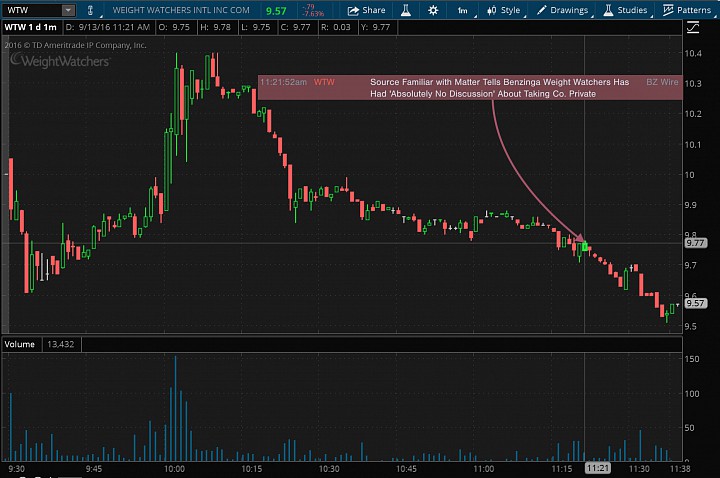 © 2016 Benzinga.com. Benzinga does not provide investment advice. All rights reserved.