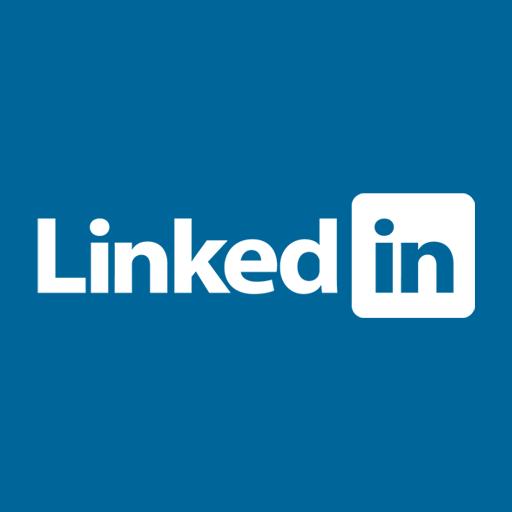 Starting with a mind-blowing speed and increasing IPO price from 45$ to 94.25$ per share in the first day LinkedIn currently increasing audience and buy other companies. However, is it real that LinkedIn will survive in the market in which it is now? Among such giants as Facebook or Twitter, one ardent start is not enough; they need new ideas and content. Going into a rather competitive market, LinkedIn is not always acted wisely, sometimes dangerous (remember the merger with Lynda, 9th of April) – look at the fail after this merger; in this market there should not be any missteps.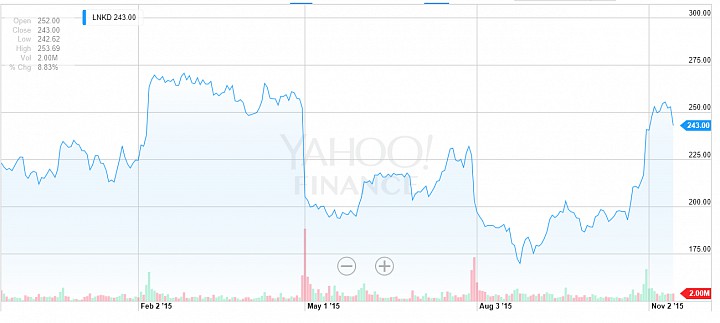 Now LinkedIn users consisted of about 360 mln users and comparing this number with Facebook it seems very small. LinkedIn try to solve the thisproblem and as we can see from the news, recently LinkedIn launched its new project – Voyager. The main idea of this service, is to increase amount of users on mobiles. Voyager makes LinkedIn on mobile more intuitive and useful. After announcing about Voyager – shares sharply increasing, unfortunately it is simply to guess that despite of really interesting idea for LinkedIn in the nearest future it will fail. We can see that the such gorillas of the market as Twitter or Facebook have the same idea, but have a much more users and reputation. LinkedIn is a startup of what Facebook can and could do in the nearest future.
By the way, there are some stuff where LinkedIn not far behind.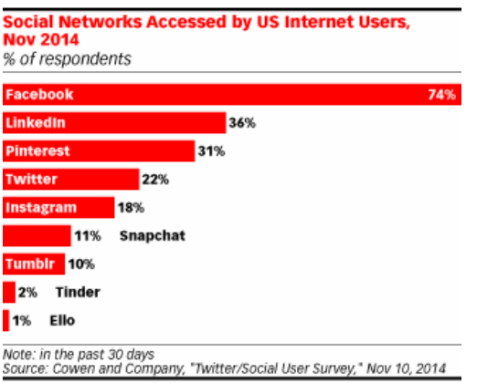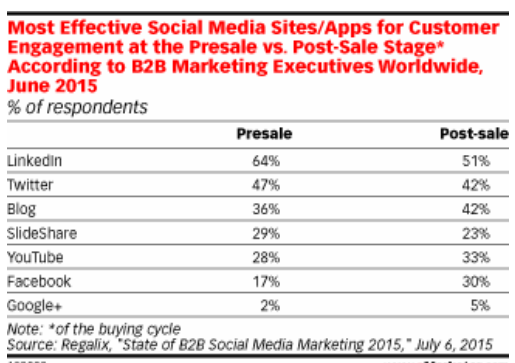 According to this charts LinkedIn is still remains the preferences from many costumers.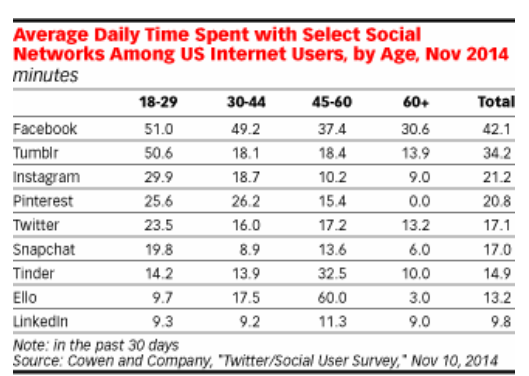 Now, analyzing this chart we could assume, that people do not spend a lot of time using it because of not really interesting content there. People use it like mail or recruitment website, but not as social media. Based on the previous information we can see that LinkedIn is very popular among the costumer now. But is it possible for LinkedIn becoming much more attractive for costumers? I supposed, that it is could be. There are only one way – integration with other social media and blogs.
For LinkedIn is very important to increase audience and traffic (visitors) they should spread out on internet. It is difficult to imagine by how much the traffic increase when LinkedIn started to merge such blogs as Quora or SeekingAlpha. It is really cool when your workers can see what type of questions you are answering or what kind of blogs you write. However LinkedIn does not do it. LinkedIn does not have any social platforms as a partner or a merger, and that is the problem. LinkedIn wants to compare with all of its market of social media but it has a worse content for social media.
It will be very difficult to be the first on the market. Almost each country has its own recruitment platform, where you can easily post your CVand receive invitations from employers, exactlyin this area they work better.
LinkedIn will not remove Facebook or Twitter from the market, but Facebook and Twitter can. As a student for me is easier to find any topics which I am interested using hashtags on social networks like Facebook or Twitter, there much more information what I need and much more users with whom I can share and discuss about it.
What I would like to mention about LinkedIn is that despite on fast growing start after IPO and till nowadays in future LinkedIn will not be as cool as now. Nobody denied the fact that is very logically to guess that Facebook can easily made the same content on their page and it is not really hard to image or Twitter were now many people making professional networks using hashtags and links and prefers it to LinkedIn. Looking forward it is not seems so cool for real.
Financial Analyses.
So now breathily look at the Statistics of LinkedIn. As can be seen from the Chart during all of this year LinkedIn generates negative net income which rise the question what is wrong? The only one answer is the really high costs which is not covered by revenue. According to its balance sheet from 2011 the expense on Research and Development increasing by 4 times from 132mln in 2011to 536mlnin 2014 and continuing grow. But larger problem for LinkedIn as I think is admin expense which consisted of 1.2 billion dollars last year and will be much more in this year according to chart. The current financial problem is related to the merger with Lynda which worth 1.5 bln dollars.

Net Income Chart
According to the balance sheet, operating cash flow consisted of 239.6M with the negative net income about -40M. LinkedIn valuation is about11.9billon?comparing with the industry average 6.7 very high.
Of course it is difficult to expect from a company with negative net income positive EPS, the way it is, the negative EPS after the merger with Lynda. Moreover, at all times LinkedIn has generated a negative profit,and only occasionally flying up a little higher than usual. Actually, most likely case that new feature will help to LinkedIn to take off in the near future, but it is unlikely that it will be a long flight for company.

In my opinion is that in the short term the share price will increase, because of new concept for LinkedIn named - Voyager. However, in the long run, I would like to stick a sell position. As I said above LinkedIn is not any power to compete with such gorillas on the market as Facebook or Twitter.