Shortly after naming the third suspect in this weekend's terror attack in London, British police have told office workers on Southwark Street - just yards away from the scene of the London Bridge attack - to evacuate.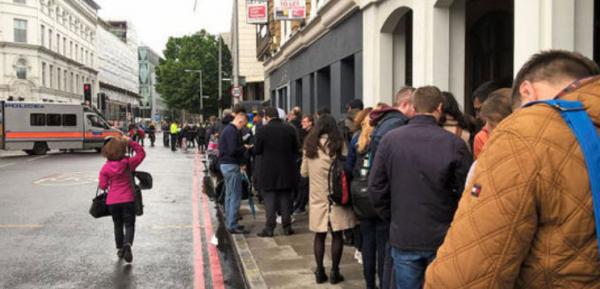 The Express reports that the street has been cordoned off since the ISIS attack but office workers were previously able to sign in and out of work. Police have offered no details but there is some color on social media...
Chris Elmer tweeted: "We have just been evacuated from offices in Southwark street by cordon. They told us not to come back tomorrow either."

Nick Reeve wrote: "Offices on Southwark Street being evacuated. No sense of urgency or emergency though."
No official comment yet from The Mtropolitan Police.