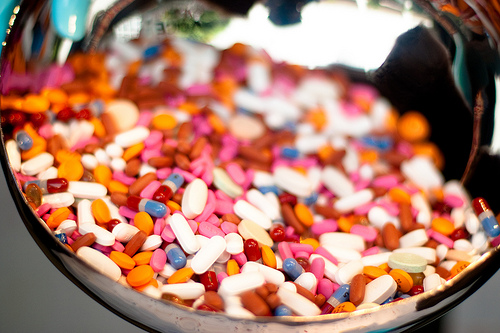 Image Credit: Flickr
Energy boost. Memory loss prevention. Heart health.
These are just some of the false promises some herbal supplements make to their potential buyers. What buyers don't know, however, is that along with their boosts of energy and sharp minds, comes houseplants, rice and wheat.
A recent test by the New York Attorney General Eric Schniederman's Office revealed that four out of five store brand herbal supplements did not contain any of the ingredients listed on the label, according to the Associated Press. Instead, the supplements were made up of fillers like, wheat, rice and beans.
The attorney general's office requested the suppliers take the mislabeled supplements off the shelves. The retail chains supplying these products include Target (NYSE: TGT), Walgreens, GNC (NYSE: GNC), and Walmart (NYSE: WMT), the worst offender according to the study, and agreed to cooperate with the Attorney General's request.
"We take these issues very seriously and as a precautionary measure, we are in the process of removing these products from our shelves as we review this matter further," James Graham, a spokesman for Walgreens said, according to the AP.
Some of the tested and mislabeled supplements included wheat, which contains the potential allergen gluten. This means buyers could unknowingly ingest a substance they are allergic to. The same principle can be applied to any of the mislabeled ingredients. 
"We take this matter very seriously and will be conducting side-by-side analysis because we are 100 percent committed to providing our customers safe products," Walmart Vice President of Health & Wellness Carmen Bauza said.
According to the Associated Press, the rigorous standards to which prescription drugs are held are not the same for herbal supplements. Annually, the herbal supplement industry brings in more than $6 billion, according to the AP.