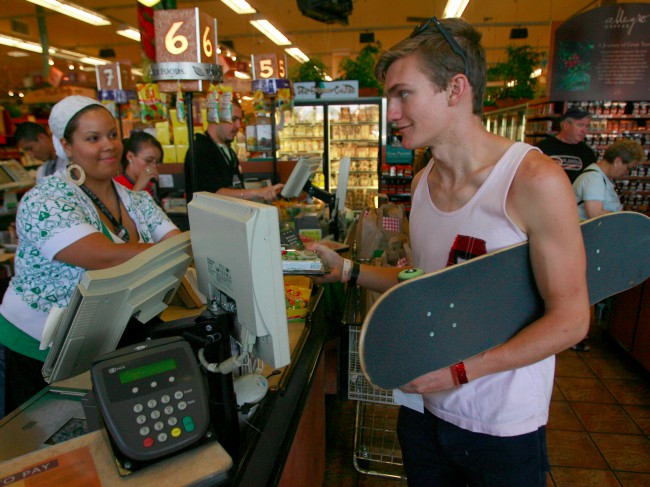 (Damian Dovarganes)
Whole Foods co-CEO John Mackey says the chain's new cheaper chain of stores will be to Whole Foods what Nordstrom Rack is to Nordstrom, the New York Times reports.
Nordstrom Rack is a deeply discounted department store with designer clothes and shoes roughly 70% off regular prices.
"It's not a revolutionary idea," Mackey told the Times.
There has been a lot of buzz around Whole Foods' new chain, partly because the company hasn't revealed very many specifics about it.
Whole Foods, which reports earnings Wednesday, has said 365 will target millennials with a "modern, streamlined design, innovative technology, and a curated selection" of organic and natural foods. Beyond that description, the...
More