Here are a couple of charts on the housing market: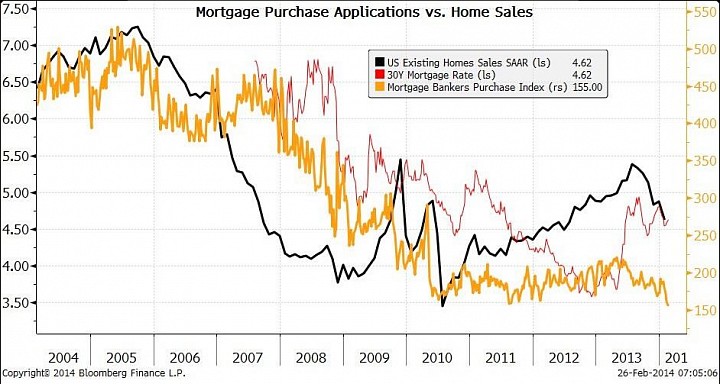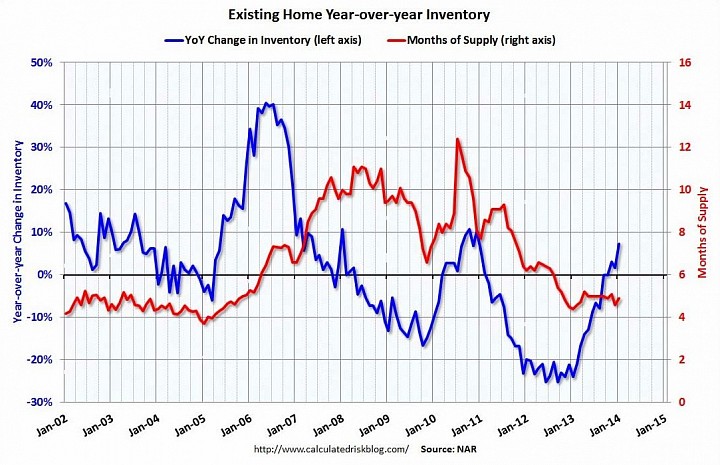 Mortgage rates
are increasing.
Inventory is still tight though it has bottomed.
Construction cost rising. The graphs don't show this but its true, and will lead to cost-push inflation.
At the end of 2013, the Mortgage Bankers Association reported the lowest mortgage applications since Dec 2000. The weather is part of it, but it's also inventory. 
Last week, Lawrence, National Association of Realtor's chief economist said:
""The lack of supply is greatly hindering the buyer enthusiasm," Yun said. Buyers "don't want to see two homes, they want to see 10 homes before deciding" on such a major purchase, he said."
If inventory improves, increased demand will attribute to home price inflation as well - It won't be a buyer's market for a while.