Transportation stocks have come under fire this year as worries over global consumer behavior have trumped the all-important advantage of lower oil prices. To confirm this point, the iShares Transportation Average ETF (
) is down over 8% in 2015 despite a strong October showing.
IYT has over $1 billion dedicated to a top heavy index of airline, trucking, and railroad companies. It represents some of the largest businesses in the world dedicated to the movement of goods and services around the globe.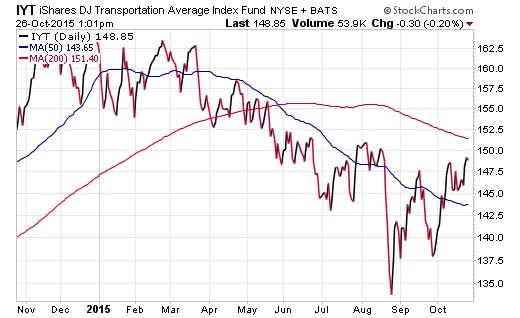 The U.S. Global Jets ETF (JETS) was launched in April 2015 and has taken flight in recent weeks as global stocks have rebounded. JETS represents the only fund of its kind dedicated to a diversified index of over 30 airline stocks. Top holdings include well-known names such as Southwest Airlines (
), American Airlines Group (), and Delta Airlines Inc ().
The underlying holdings of this...
More